Best Modular Wardrobe Interior Design In Kolkata
Importance Of Wardrobe Interior Design In Kolkata.
A big cupboard storing almost every bit of clothing owned by the people of the home is a staple of a quintessential Bengali household. However, the concept of stuffing things into one cupboard has graduated to wall-mounted wardrobes with time. But every home is unique, and so is each person of the house. Thus the requirement of storage designs in the form of wardrobe is indeed subjective. A professional interior designer shall help you understand and get the perfect customized wardrobes for your home interior in Kolkata.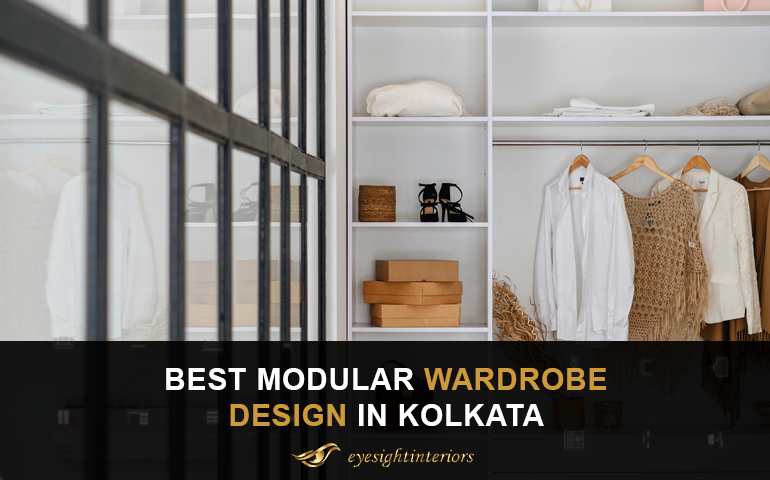 Be it that boujee designer suit of yours, or those small funky socks which are very likely to be lost if not kept organized. And a perfectly designed wardrobe done by the best interior designer in Kolkata shall make you room for storing everything little to big. And while curating the best wardrobe design in Kolkata, here are a few things that one needs to give a thought about.
The very first thing you should do before planning for a wardrobe design is to determine the different types of shelves, and the number of shelves of each type you need. Always go for drawing your requirements on paper, this shall help your designer understand you better, and create more perfect work.
Make sure that your shelves are adjustable. This shall help you rearrange your wardrobe from time to time, as and when you need it. Trust us, the extra spend on this aspect pays off in the future. It literally saves you from frequent renovations.
Remember those gold jewelleries you got recently. And the surprise gift you got in advance for your significant other. You need to keep it safe and secret right? Well, this secret chamber in your wardrobe shall serve the purpose. You may also add a locker for your gold and valuables inside the secret cabinet.
There are certain wardrobe items that you can't fold and keep on shelves. You definitely need some pegs and hangers to accommodate these items properly in your wardrobe.
Mirrors visually expand the space of your room. Besides, who wouldn't want to watch themselves and make sure they are looking spik and span in the outfits they take out opf their wardrobe. A full-size mirror on the door of your wardrobe shall be awesome. Besides, you may save a few dimes by not needing a separate dressing table.
We often end up underestimating the drawers. You definitely need to add them to your wardrobe design in Kolkata. Be it decluttering your space, or storing those little trinkets in, drawers are sure to come in handy. In fact, with sleek drawers, you don't have to worry about storing the papers and files that are very important to you anymore.
Colours you choose for your wardrobe play a very important role in adding to the look and aesthetic of your overall space of the entire bedroom. Play around with designs, patterns, shades. This is definitely gonna add to your vibes.
The type of doors you choose for your wardrobes have an influence over the arrangement of the entire bedroom space. If you have a very spacious room, hinge doors are fine. But in the case of small spaces, sliding doors are really helpful. Again whether you want an opaque wooden door, or a frosted glass door, shall have an impact on your entire room's aesthetics.
The ceiling height wardrobes can give you that extra space to keep your seasonal goods. Like suitcases, quilts etc.
Now that you know the basics of designing a wardrobe, here are some beautiful designs of modular wardrobe Kolkata, that interior designers in west bengal can make you flawlessly.
A Corner Wardrobe And Dressing Table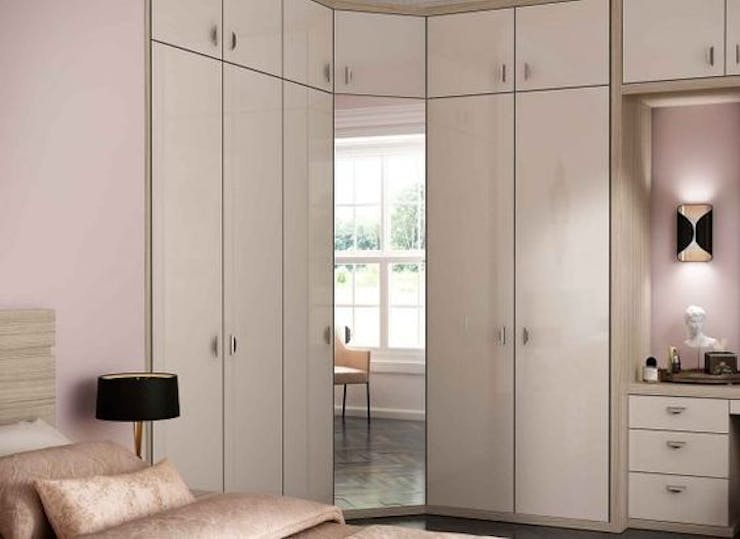 This design of modular wardrobe Kolkata uses up the corner space of the room and shall save a lot of space for other items in your room. The full-size mirror in the middle allows it to have a lot of diagonal space in front of it. So you shall be easily able to see yourself fully. 
All Wood Wardrobe
This simple and chic wooden wardrobe is adding much-needed simplistic glory to the space.
The double-doored wardrobe gives easy access to the entire space inside. The range of drawers to the dressing table part shall allow storage of extra trinkets.
Dressing Table Attached To Wardrobe
A full wall wardrobe that has the dresser attached to it makes a neat and tidy arrangement of the furniture possible. A perfect ensign for a customized wardrobe in Kolkata, that saves a lot of space in space.
A Walk In Wardrobe
If you are lucky enough to have an enormous bedroom space, how about utilizing the excess area to curate a walk-in wardrobe. This is indeed something many people dream of having. And since you have the provision of one, why not avail it? Indeed rare in a populated city like Kolkata right?
Simple Open Design Wardrobe
In case you are lucky enough to have a walk-in closet for yourself, this type of open wardrobe designs shall be helpful. You can separate the space from your room with curtain-like closure, and have open wardrobes displaying your top picks behind the curtains.
A Separate Dressing Room.
No worries if you don't have a room big enough for walking in closets. You may always utilize that extra room of your house to build a separate dressing room and design it like a walk-in closet. Let the space have cabinets and drawers and hangers for your wardrobe, and storage.
Theme Wardrobe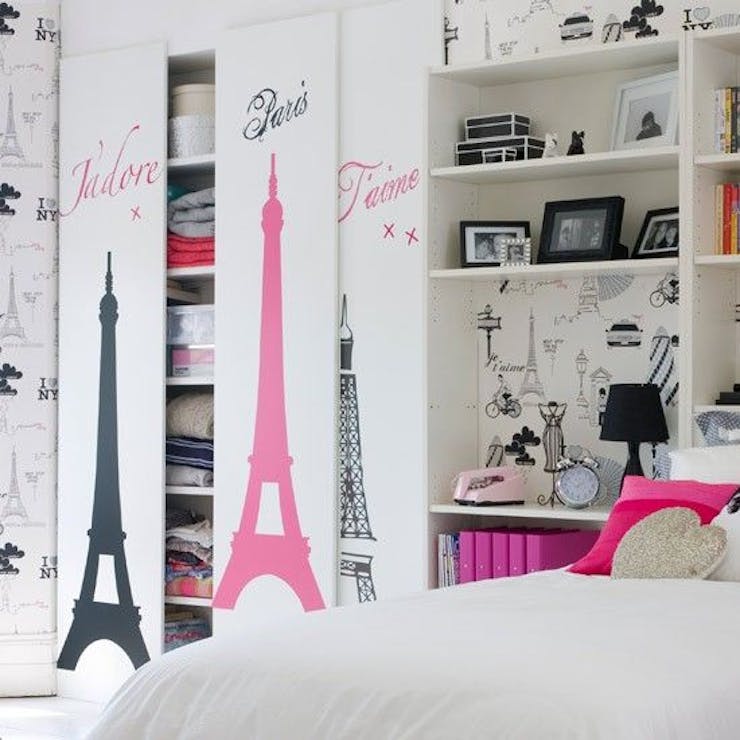 Customizing to match the theme of your bedroom is indeed another innovative Wardrobe Design In Kolkata. This is gaining popularity these days. In Fact, nothing can be a better way to make your wardrobe blend into your bedroom`s vibe.
Sectioned Wardrobe Design In Kolkata
Arranging the various items into sections in your wardrobe can help to stay organized and clutter-free. Besides, who wouldn't love finding things at once, especially when in a hurry. So if you design your wardrobe keeping in mind the different items you shall be having and making a dedicated section for them is indeed beneficial. 
Classic Style Wardrobe Design In Kolkata
How about adding a vintage vibe to your room with the classic cane-style wardrobe? You must have seen similar designs in the aesthetic hotel rooms, in many places. This cane wardrobe can be imitated with similar-looking plywood ones. Plywood wardrobe prices in Kolkata are lower than designer wooden ones.
Have an Query? Get free Quotation