Ever since the emergence of corporate offices, work culture has increased rapidly. Many of the new developments in the office interior design kolkata have been sparked by years of the effect of office life on people's overall lifestyle. The interior designers and designers for office furniture manufacturers have demonstrated efficiency and innovation in their designs. We, as the best interior designer in Kolkata, have come up with some stunning modern small office interior design ideas.
Office interior design ideas
Floor plans that are open
Fewer walls are of great convenience to an office. It makes employees more accessible to each other, and hence promotes better cooperation. It gets easier to rearrange the orientation of the floor whenever required.
Colour schemes

We believe in the effect of the colour scheme of the workspace on mind. Colours have been seen to influence the psychology of people, unconsciously. So we at Eyesight interiors curate the best colour schemes for your office space.

Comfort
Since you spend a major part of your day working in your office, you need to get adjusted to the space. Our team of the most efficient office interior designer in Kolkata can design your office to make you feel at home.
A versatile office that allows us to perform many types of tasks at the same time. A multitasking office space can surprisingly influence the collaboration and efficiency of a space. Our team is efficient with such unique designs.
Furniture serves us by making our work much easier. Electricity and the internet further enhances our productivity. However, the chords and wires can make the space really cluttered. Moreover, well designed furniture is required for the well being of the people working in the office. Especially when they have to sit for hours. We design and provide some best innovation in terms of office furniture and help you bring out your best. The best office interior design in town.
Biophilic designs involve natural elements into the corporate ambience. And this too has its share of influence on psychology. We can come up with some stunning designs by adding the hint of greenery, and natural light for a more lively environment for your office space. 
Lounge areas play an important part in setting the impression of an office. Especially when you have your clients visiting you every now and then. A well designed reception and lounge area can help your business grow to a good extent. We come up with providing awesome interior design ideas for office lounge.  
Gone are the days when stuffing the offices with almost anything was deemed ok. Since the emergence of professional designing, offices have started prioritizing the people`s comfort and convenience. We keep this in mind with every big or small office interior design. 
Do contact us for further enquiry on your office interior design.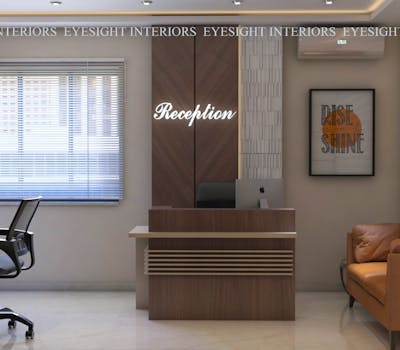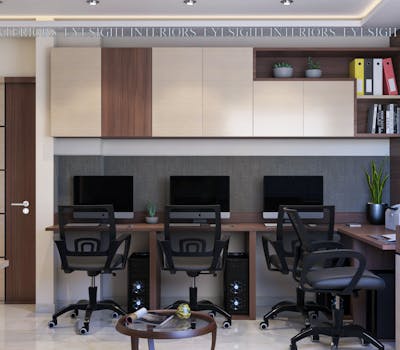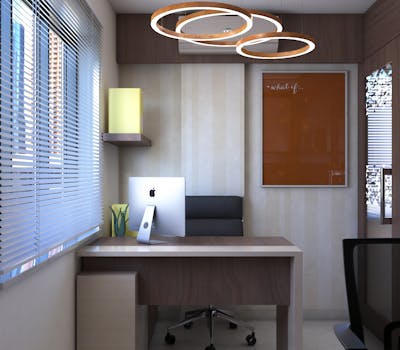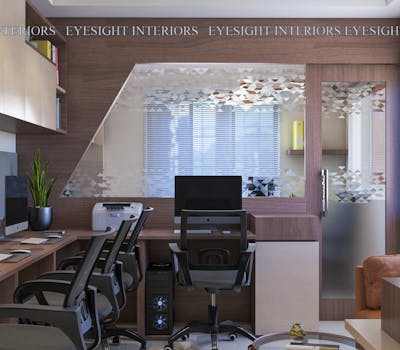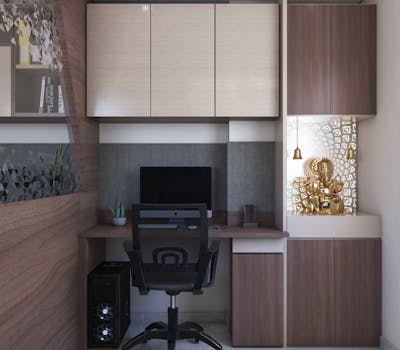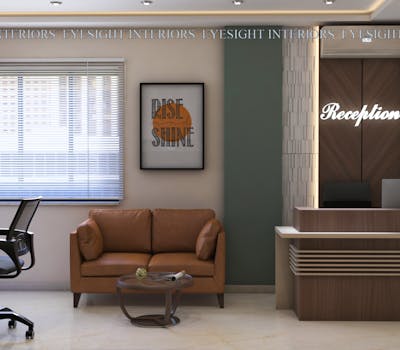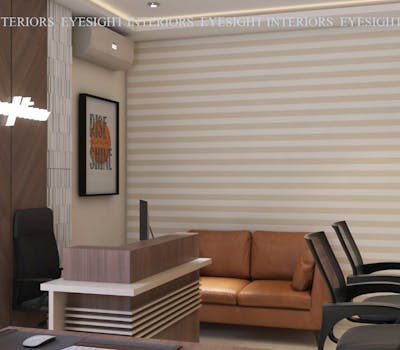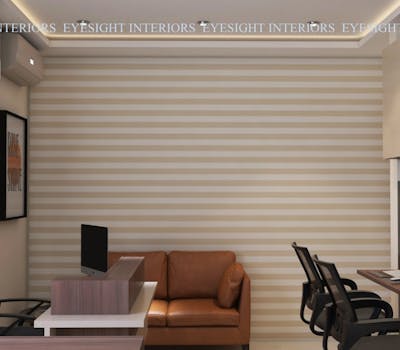 Have an Query? Get free Quotation