Since the kitchen is one of the most frequently utilized parts of the house, everyone deserves a spectacular modular kitchen design that allows them to enjoy their time there. Apart from having functional appliances, you should also have a modern kitchen design that you will enjoy for many years. At Eyesight Interiors, we have a team of the best interior designer in Kolkata who will assist you in designing your kitchen and providing you with the best Modular Kitchen Design in kolkata. We've got everything you need for a kitchen makeover, from ultra-glam counters to classic backsplashes to quirky lighting.
Unique modular kitchen design ideas
These cabinets can be of an array of uses in the kitchen. Interior designers in west bengal choose this type of cabinet for a trash disposal unit, Crockery and cutlery arranging section, pantry organizers and many more. These slide out cabinets mostly come in readymade and pre assembled forms. However, they can always be redesigned according to your taste.
If you were to pick one section of your kitchen to be the most used, it would most likely be the area around your sink. Whether your kitchen runs smoothly or makes tasks more difficult depends on where you put the sink. In a tiny kitchen, placing the sink in the corner can help to improve floorspace and counter space. It depends on the size of your kitchen and how you use it to determine if corner placement makes sense. The corner sinks are quite popular with modular kitchen design in kolkata.
To Begin with, most of you may already have a corner storage in your kitchen that demands you to lay on the floor in order to access the far end and grab things that you only use sometimes. Installing a magic corner unit in a kitchen instead of a dead unit maximises the utility of the storage area. These cabinets are a new innovation in the latest modular kitchen design fantastic for storing items and access to them easily even from the dead corners.
High kitchen cupboards, often known as utility or pantry cabinets, can be free-standing or extended from the floor to the ceiling. They are quite trending in new modular kitchen designs 2021. You'll never run out of storage space if you install a tall cabinet since they provide such a functional purpose. These are also useful for organising and keeping track of all your unruly goods. In fact, with a little technical assistance, ovens and microwaves can be accommodated in these cabinets.
To make space for everything in a kitchen, proper organisation of the necessary objects is necessary. Only a few individuals realise that the kitchen's decor is just as significant as the rest of the house. It is better to plan the kitchen with new modular kitchen designs, as this will assist in both organising and beautifying the space.
 At Eyesight interior designers, we curate the best layouts and plans for your modular kitchen design in kolkata.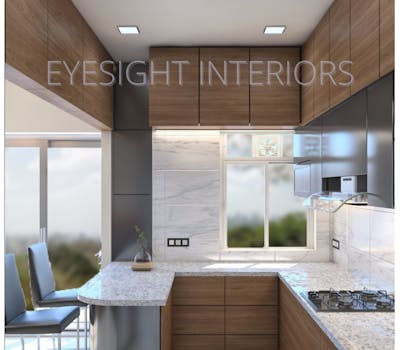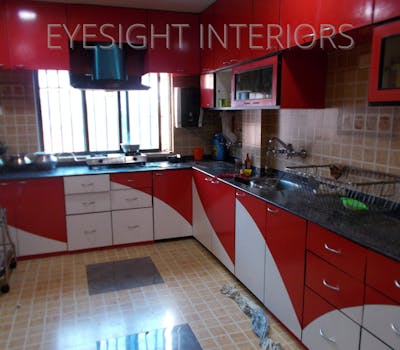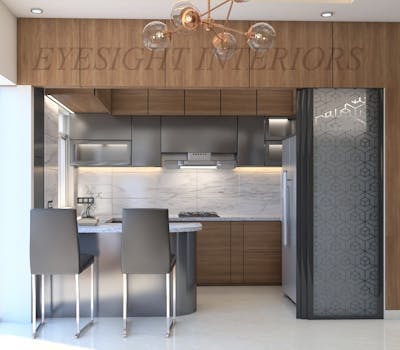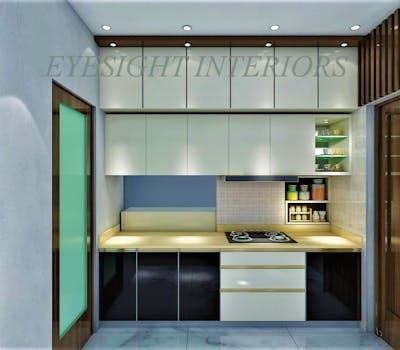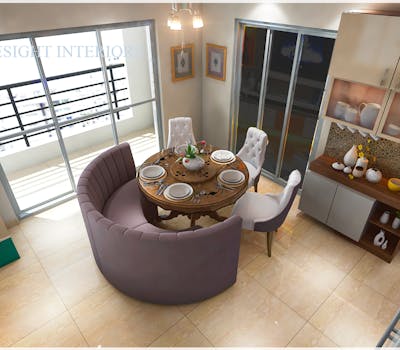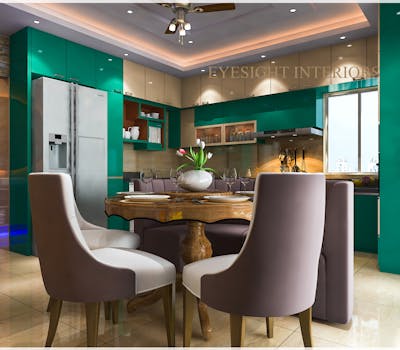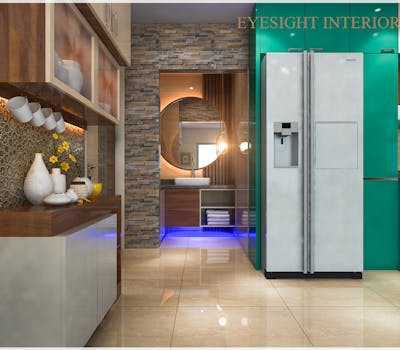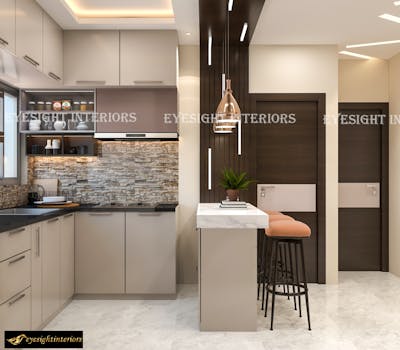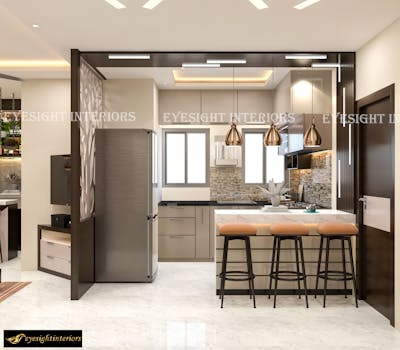 Have an Query? Get free Quotation