TV unit interior designs
Whether you're going for a TV wall unit design for living room or prefer the TV just sitting on a stand, your entertainment experience is enhanced by a TV console. Furthermore, the right TV unit interior designs can give your decor an extra injection of cleanness and style by providing ample storage for your media essentials and a solution to stash away uneasy clutter. 
From unit shelves to sleek floating television stands that keep your floor clear and your media organized, we include everything from the best design for TV units to concealing that wiry mess, so that you can catch up on your favorite TV shows in a clean ambiance. We at Eyesight interiors, Kolkata, would love to get it done for you. So, sit back, relax, and take advantage of the show!
TV unit interior designs ideas
TV units come in a variety of styles, just like any other furniture. Although each one has its own preference. But when it comes to trends, modern sleek designs currently dominate the race. Typically, these trendsetting ideas on modern television design feature clean lines and un-encompassed structure. We specialize in curating any modern or ethnic get-up for your TV unit interior designs.
A minimalist wooden unit
A TV unit with a wood panel, modestly styled and organised, will help to maintain any room. Dual-panel designs are ideal for hiding uneven cords. And lower storage drawers are ideal for tucking away magazines, CDs or any other visual annoyance.
TV unit design on wall
Sleek and functional TV unit interior designs are quite in the trend. A TV wall unit design that hosts TV panels, a freestanding storage cabinet below. We can curate wall-mounted Tv units that shall help you avoid the blockage of the floor space.
A TV unit designed to divide a bigger hall space.
For the big hall in your house, we can create TV units serving dual purposes. The unit may work as a partition creating two separate spaces in the hall. Again it will also host your entertainment unit. With our creative designing team, we can create such multipurpose TV unit interior designs, especially for your drawing cum dining space.
Traditional and luxury themed TV units
Our team of efficient craftsmen are specially skilled to imbibe special wood carving works into furniture. With this we can build you ethnic-looking wooden luxury TV units for your traditionally themed home.
Monochrome for the serenity
How about a compact monochromatic setup. This shall be ideal for your white-walled living room. Adding to the fresh vibes of the openness such a design can offer, we would love to coordinate with your taste and the theme of your living space. And create a stunning TV unit for your home.
Qualified designers, craftsmen with a thorough sense of beauty, and efficient planners compose the strong team of Eyesight interiors, Kolkata. We assure utmost functionality, durability, and sophisticated taste, with the products we offer.
Do call us or visit us for the best design for TV unit in Kolkata.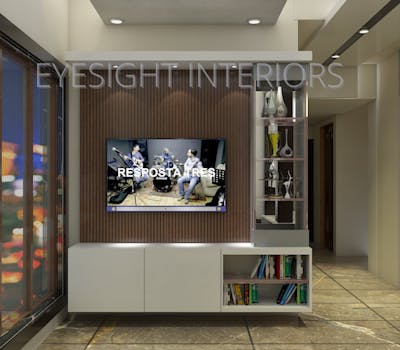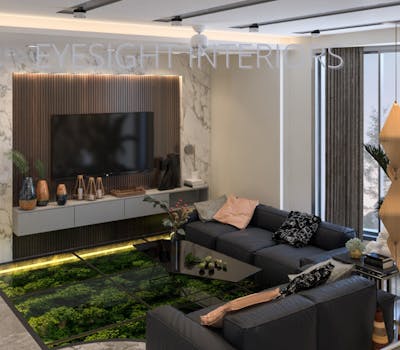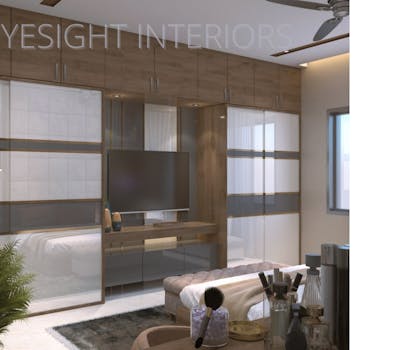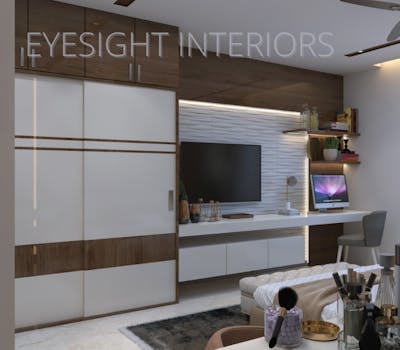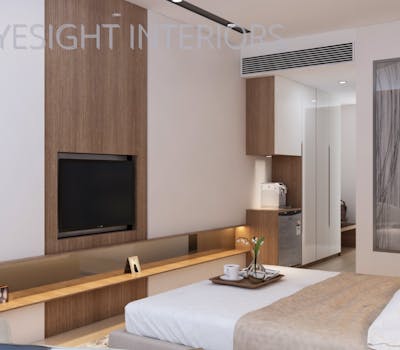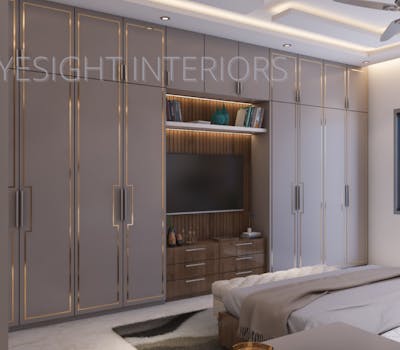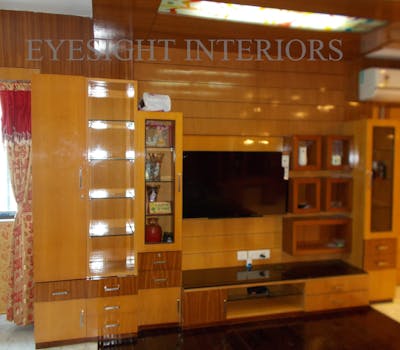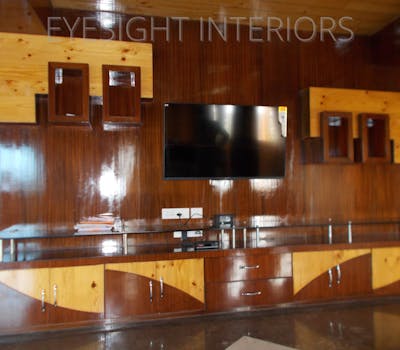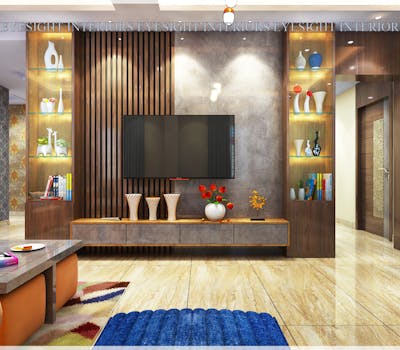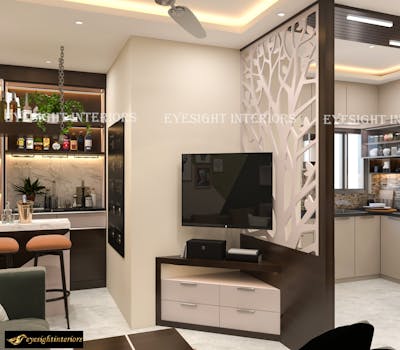 Have an Query? Get free Quotation