8 Tips On Budget Friendly Modular Kitchen Interior Design in Kolkata
Get Your Dream Modular Kitchen Design in Kolkata
The importance of the kitchen of your home doesn't need a separate mention, does it? Be it cooking a wholesome meal for your family, or trying out the new recipe you came across on youtube. Your kitchen stays a witness of it all. And who wouldn't want to have the best functionality of the most important part of their home? Top interior designers in Kolkata know how to make the best out of your kitchen space and that too in a pocket-friendly way!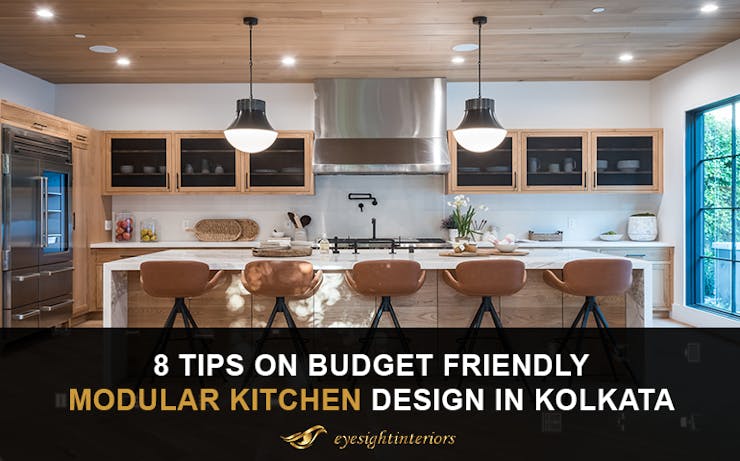 If you are in the process of designing your home interiors and searching for best interior designer in Kolkata, you very likely must have come across the term Modular Kitchen. This is simply a contemporary way to design your kitchens. This allows you to select from an array of organizers for different purposes that come in different modules.
Recommended: 15 Reasons Why You Should Hire A Professional Interior Designer
A modular kitchen is highly flexible in its design.  And it can be customized easily depending upon the requirements of an individual kitchen. 
You might be wondering about the cost of modular kitchen design in Kolkata? In fact, the overall how to`s of the set-up might be overwhelming you at this moment.
So we have come up with these 8 tips on a modular kitchen budget, that won't pinch your pocket very hard.
Must Read: 10 Easy Ways to Choose the Best Interior Design for Your Dining Room
1. The components of a Modular kitchen
In a new design modular kitchen, ready-made cabinets are assembled to create the complete design of the kitchen. There are different types of cabinets, which solve various functions in a kitchen. For instance, floor cabinets that rest the kitchen countertop on them. Wall cabinets that allow overhead storage. Kitchen appliances like microwave, stove, chimney, dishwasher, and sink. It is important for you to carefully analyze your kitchen and decide the elements that suit your requirement. This shall help you ensure that you don't splurge on unnecessary items and constructions in your kitchen.
2. Understanding what your Kitchen needs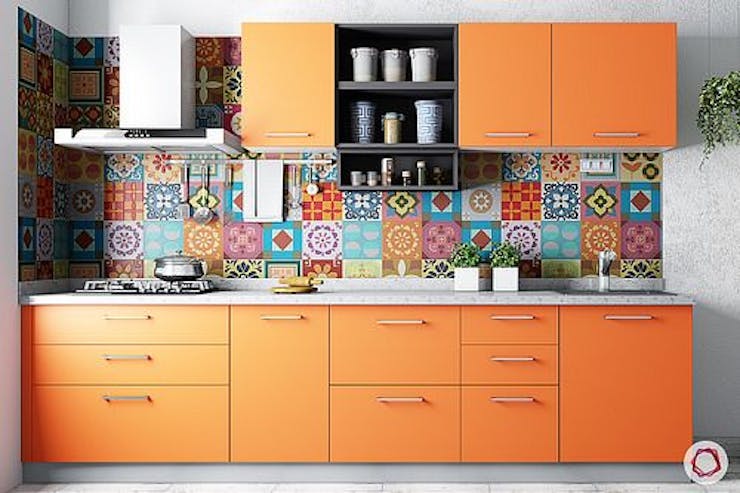 The requirement for the type of cooking space differs from kitchen to kitchen. Once you know about the different elements of a modular kitchen, it's time for you to decide on the needs of your kitchen.
The sort of space you have is necessary to determine the type of modular kitchen elements you need. A straight kitchen is perfect for small houses with a minimum kitchen space. In a medium-sized rectangular kitchen, you might be wanting an L-shaped arrangement. In a similar way, you may go by an island design or U-shaped arrangement.
3. Cabinet Finishes of a modular kitchen design in kolkata
Next comes the selection of the materials for your kitchen cabinets. The cabinets consist of a major portion of the modular kitchen budget. Hence it is important to choose the materials that suit your pocket and will last long. Laminates are a great cost-effective option. Wood veneers are a great budget-friendly option too. Besides being inexpensive, they carry the looks of an all-wooden kitchen. PVC sheets with a wood look-alike finish solve a similar preference. However, you may also consider steel or aluminum for the kitchen cabinets.
4. A budget friendly Countertop
The materials used for the countertops are important. They must be resistant to heat and fire. They shall also be strong and beautiful. Marble and granite are the most popular options in India. However, marble is very much prone to staining, which makes it less desirable than granite. Metals, concrete, and tiles are some more budget-friendly alternatives to choose from. You may even go for some modular kitchen wooden design.
5.Budget backsplash
Backsplashes bring a dramatic change in the look of the kitchen space. Peel and stick backsplashes are topping the list of the latest modular kitchen design. Mosaic tiles are also a cool option to consider. You may even find some wallpaper backsplash, another budget-friendly alternative. If you refer to modular kitchen photos, there are plenty of options to seek inspiration from. You may use the ideas to curate the perfect backsplash for your kitchen.
6. Wall painting
Another magic element that can potentially transform your entire culinary space. Choose a bright color that accentuates the cabinets and countertops. A better and easier to maintain option than simply whitewashing. This further adds a hint of character to your kitchen space. This also enhances the modular kitchen lighting. You may either go for a muted neutral shade. But you may always go for popping colors if you want. 
7. Affordable kitchen floorings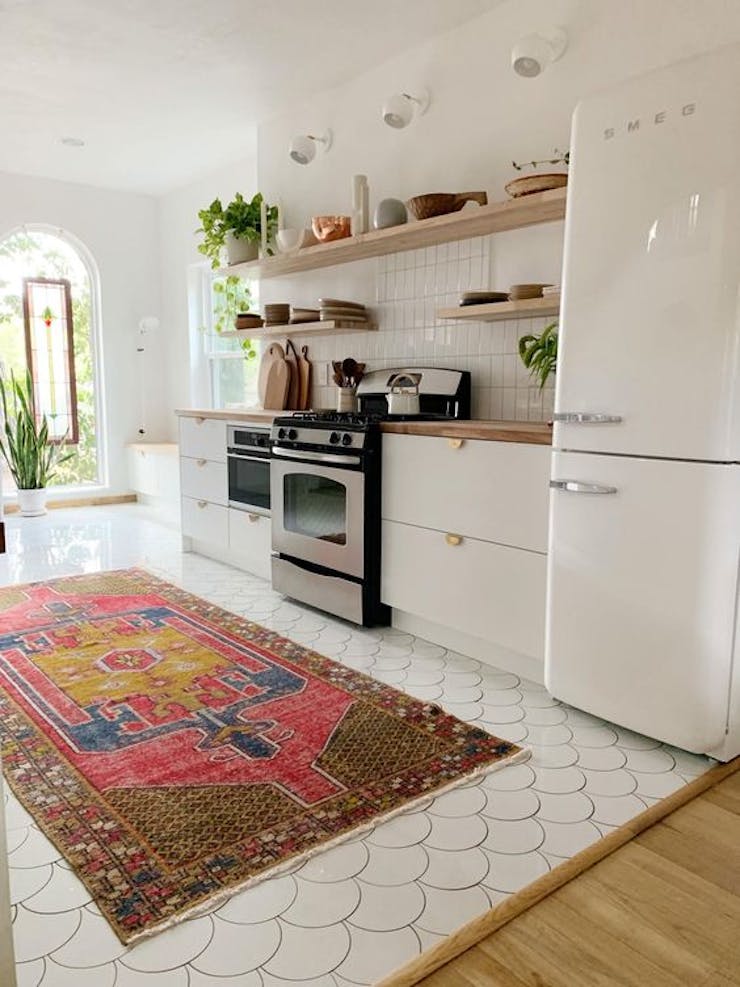 Your kitchen is a rally course of many activities. Just like the countertop, the floor also needs to be fire-resistant. Picking the right flooring shall be a priority. Vinyl is a great option as far as the kitchen floor is concerned. Patterned or plain ceramic tiles can also make a great choice. Laminates are water-resistant and warm options for the kitchen flooring. They are less expensive as well. However, in Kolkata and other parts of India, stone floors are also a popular choice.
8. Pocket-friendly storage units
You just consider all the items you have or are about to get for your kitchen. This determines the requirement of the kind of storage you wanna look for. Ensure space for appliances you have or are planning to buy. Fixing floating shelves on the backsplash may add extra room for small containers. They may also host the crockeries.
High in functionality and beautiful aesthetics are the basics of a perfect modular kitchen design in kolkata.
Our team of some Best Interior Designer in Kolkata would love to help you out in designing the modular kitchen of your dreams. So please contact Eyesight interiors for further inquiry. However, we have answered some Frequent questions we get from our readers below.
FAQ
1. Which Colour is best for a modular kitchen?
The kitchen denotes an aromatic environment. And it is necessary for the environment to reflect similar feelings. You must always go for colour combinations that fit this mood. Something like the ones suggested in this blog by magic bricks.
2. What are kitchen trends for 2021?
There is always a buzz around some of the other new things coming up. However, functionality and safety are the evergreen trends as far as modular kitchens are concerned.
3. Which type of modular kitchen is best?
We would always answer this question in the following way. Any design that works best for you, and your home sweet home, is the best kind of modular kitchen design.
So, never shy away from consulting a professional, before getting your kitchen designed.
Have an Query? Get free Quotation