Why interior design is important for homes?
Why interior design is important for homes in Kolkata?
A beautiful home with aesthetic decorations is definitely a very coveted thing for most of us! A home well designed by the best interior designing company in Kolkata, can make sure that you are able to utilize every part of your home to the fullest! Remember that your interior design exhibits a part of you, and you surely wouldn't want to mess with the part! Be it the perfect colour scheme, or those perfectly organized cabinets, Interior designing transforms your lifestyle.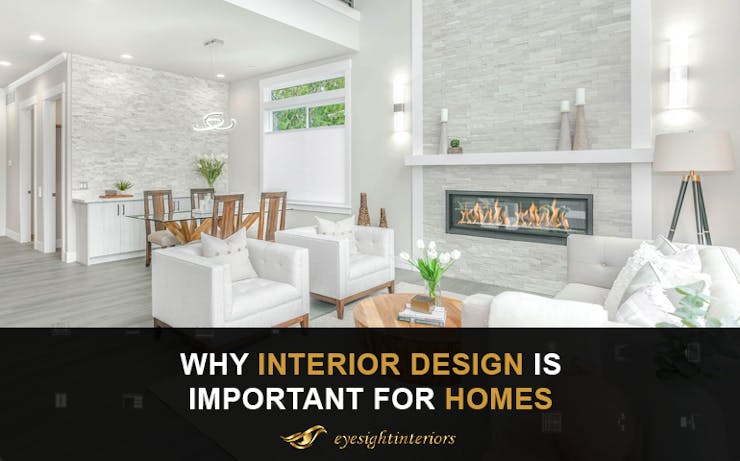 Who does not want to live in a beautiful home with aesthetic decors all around or does not like how someone praises their homes for the beautiful decors? A home with a great interior design creates a positive impact on our lives, it uplifts our mood in the right way after a tiring day and also it helps in utilizing the available space in the house in an effective manner. After technology, lifestyle is another segment that has immense growth and has come up equally important for humans. Decors not only became more modern and stylish but also give us comfort and soothes our minds. So, want to know why interior design is important for homes? We will tell you the reasons and benefits in this article.
The interior designs that are to be made, are chosen by you and you get to select the kind of design you actually want for your home. The interior designers make the designs so that every corner of your home gets utilized, is safe, uses the space fully according to your choice and they make sure it looks perfect and beautiful. So, this has the benefit of not wasting any space or corner of your home and utilizing it to the best.
1. The flooring, walls, furniture, texture, and even wallpapers are selected so that it matches the other parts of the home and gives the home the warm touch that you want. Nothing goes mismatched with the other parts and that is the reason interior designs have become so important in our lives today.
2. The interior designs reflect your own taste, mood and are designed in a way that suits your personality and aura. Therefore, staying in a home that reflects yourself is surely the thing you will want.
3. Interior designs have the power to completely transform your home, in fact, a good interior design has the ability to transform your small house into a spacious one which means you can utilize each part of your home. This also helps in brightening your home and creates a welcoming atmosphere for the guests.
4. The magic of interior designers helps you to turn your ordinary home into a beautiful extraordinary place to live in. Every room of the house is relaxing which means that after a tiring day, you can rest in your relaxing bedroom that will provide you an extra good sleep and help you to be more productive.
5. Interior designs also help in cost savings. It will cost you less as you do not need to spend a lot of money fixing damages in the house as the designers are well aware of the fixtures around the home and can reinstall the items properly and fast at less cost. This also results in saving your time and energy.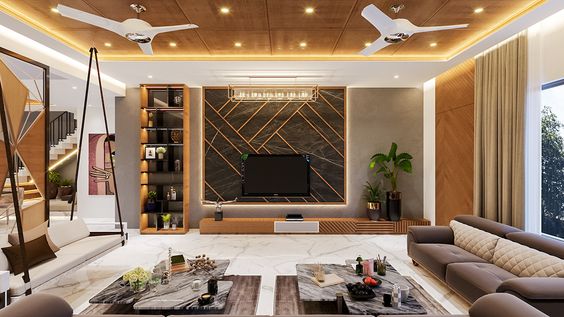 6. A well interior designed house has low chances of accidents especially if you have children in the family, then there is always a risk of accidents mainly with the electrical appliances but in an interior decorated home, electric wires are safely placed and insulated and is safe from the children.
7. Also, another most important advantage you can get from the home that you have is that the resale price will be higher than regular homes as you have already engaged a lot of money in the interior design so there are high chances of buyers liking you well decorated and furnished home. Besides, if you even think of renting your apartment or home to someone, they will surely pay you more for the designs.
8. It is always said that a good and clean home brings positivity and prosperity. So, your well-furnished home with great interiors just not makes you feel peaceful and happy but also creates a deep impact on the visitors visiting your home. So, if your boss or colleagues are coming to your home next time, they surely will love the house and will understand your creativity that can create a great bond with them at the workplace.
9. The most interesting part is that you can play with the designs of your choice as you want. You can choose to give your home a classic vintage look, or something modern or even you can bring fusion. Choose any theme as the interior designers provide a lot of options that you can apply to your house so gone are the times where you just had to stick to one theme that turned monotonous for you.
10. The interior design of a home plays a great role if you have someone in the family who is aged or is physically challenged as you can customize the design of the home according to their condition so that it becomes easy for them to access the home and they can take care of themselves without taking the help of anyone around. Besides that, a well-designed interior is very much effective for the old people as the color of their respective rooms or the dining room can lift their mood and they do not feel bored sitting at home.
11. If you just brought a new home and are busy with overloaded work then the best idea is to hire someone professional in decorating your house and turn it into heaven. In this way, you will save your energy and can give more attention to work while the interior of the home is magically created by them.
12. A home with a soothing interior also saves the money that you spent on vacations for relaxation. You will not feel like leaving your home once you have good designs in your own home. Also, you can host any family functions or reunion at your home and show off the great interiors of the home to others.
13. A good experienced interior designer also puts details in the color proportion, contrast on the walls and checks everything minutely before handing the home to you so now you do not need to worry about running behind the people in charge of decorating your home and everything will be taken care by the expert.
14. Harmony and balance are also maintained by the interior designer while decorating your home, as they look at every corner if the dining room is matching perfectly with the kitchen area or not if the furniture's are properly placed or not so everything is done in a unifying manner that completes the whole look.
15. Interior designs of home are done in such a manner that it not only reflects modernity and royalty but also everything in the home is upgraded, be it furniture or kitchen appliances or electrical appliances. You just don't need to worry about anything as the designers deliver the best pieces available in the market for your home. So, living in a home with good interior decoration becomes less challenging and more peaceful.
16. Interior design is one of the most important things that everyone is applying in their new homes or even using to redecorate their old homes. The experts available for the help are efficient enough to create space, improving the balance, color, texture of your home so don't lag and try the magic yourself.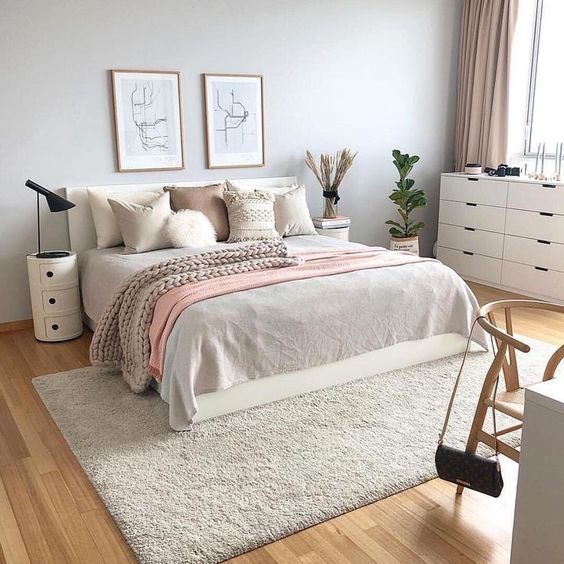 Final Conclusion –
Interior designs are all about creating a peaceful ambiance for you, it reflects your story in your home and makes your home more welcoming for outsiders. You cannot stop praising the beauty of your own home once you know what interior designing is all about. In this article, we have tried our best to give you a wide and clear picture of interior design and its benefits. It is strongly related to creating your happy space. Therefore, if you are stressing about decorating your home then give interior designing a try and sit back while you observe the wonder with your own eyes. Interior designing brings out the best in your home and utilizes the space that you cannot even imagine. So, don't wait to flaunt your beautiful interiors to your guest now as it is all easy and possible with interior designing.
Have an Query? Get free Quotation