Top 8 Bengali Room Decoration Ideas
How To Ace Your Bengali Room Decoration?
Interiors inspired by the ethnicity of a region indeed adds an aesthetic of belongingness and culture to any house. And when it comes to the Bengali Room Decoration the space is devoured with the richness of the intellect and culture of Bengal. So the best interior designing company in Kolkata tries to incorporate the rich wood furniture, ecstatic art forms and other very Bong inspo.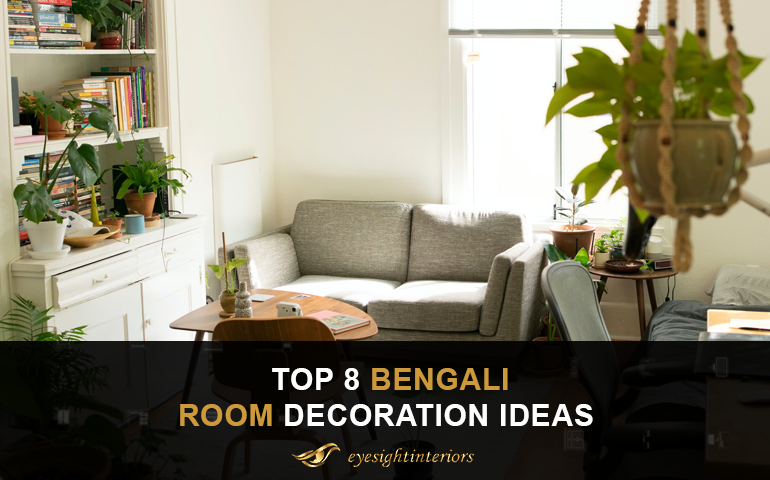 As one of the best interior designing company in Kolkata, we have been making the best out of big and small Bengali homes. Our team of enriched designers have been using several tips and tricks for years to make the best out of Bengali Room Decoration. And we have shared a few through our blog today.
1. High And Suave Drapes For Bengali Room Decoration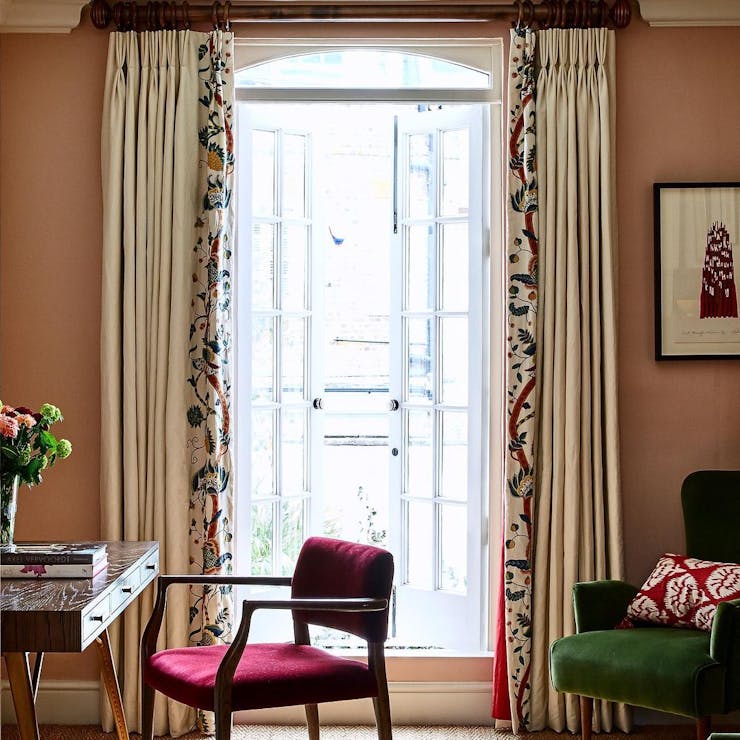 Bengal has been forever known for its exquisite choice when it comes to fabric. In fact, there are some exclusive fabric art forms that are indigenous to the sweet state. And a typical Bengali household quintessentially boasts this artistic wealth throughout their home decor. You may always go for the tasteful and aesthetic choices of fabric that blends well with your Bengali decoration ideas. A Katha stitch Curtain or a sheer lace drapery to define your doors and windows can be a key. Moreover, try to fit the curtains higher tat the actual window line, for an illusion of a bigger space. A spacious and open vibe is a key to Bengali room decor.    
2. Minimalist Yet Regal Furniture Is A Must-have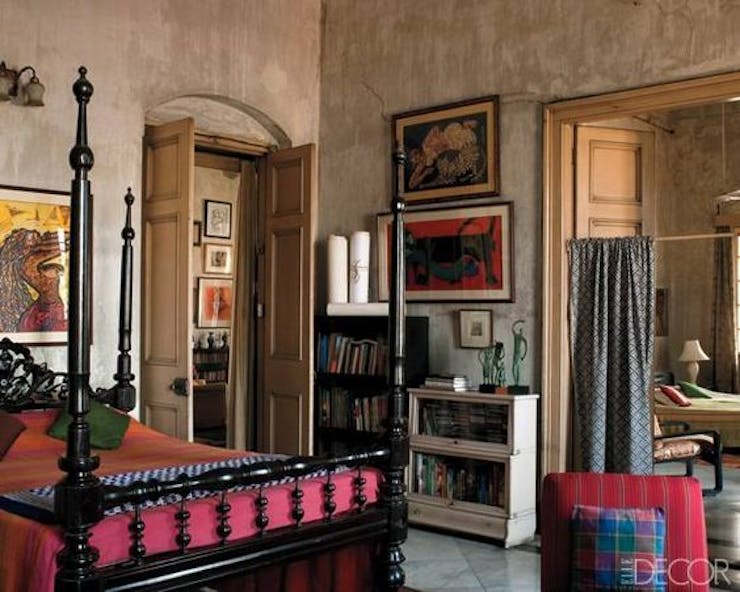 A classic Bengali room decoration essentially incorporates and prefers some minimalist yet intricate furniture. Get one of the typical Bengali shegun wood beds, with detailed wood carved designs. A simple traditional mirror and dresser can also add to the elegance of the room. The eccentric dark polish wood furniture like divans, cabinets, colonnades, sofas, tables and beds add the essential Bong essence to the room. Rosewood, teak and Shegun are some of the most used materials for such furniture. However, you may get some similar Bengali furniture custom made by the top interior designers in Kolkata, with other local alternatives. This might save you some bucks!
3. Open Up The Space With Lights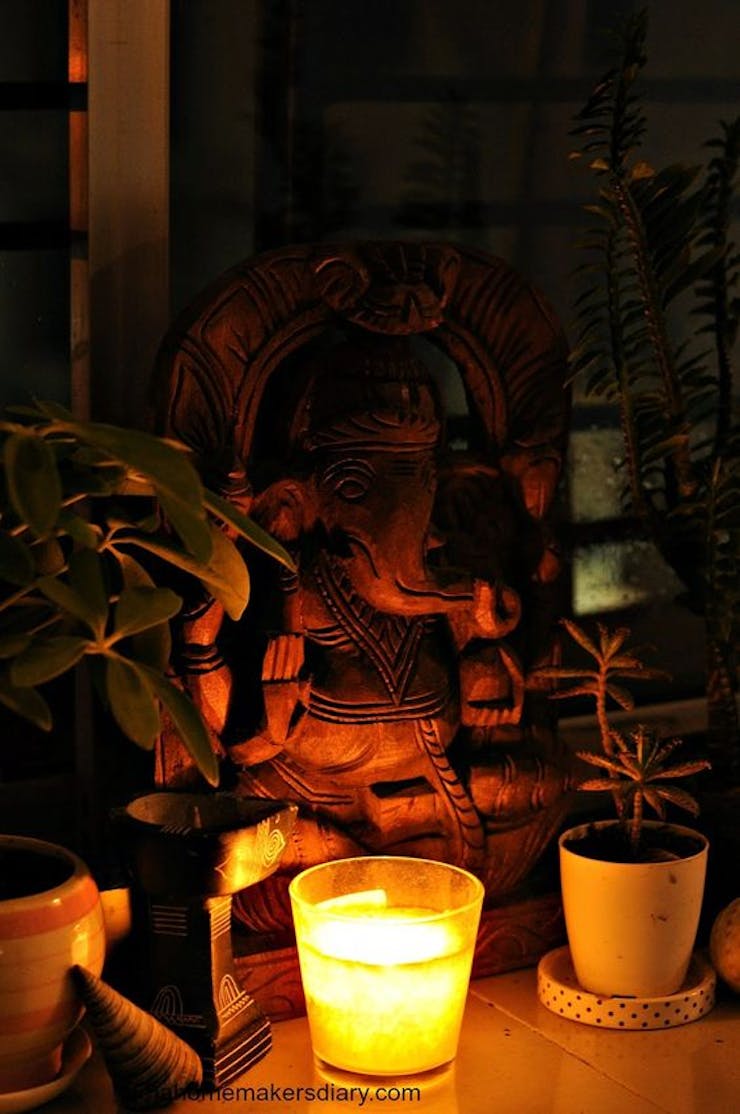 The modern Bengali apartments or houses are getting smaller with time. However, we may always look at the brighter side of the fact. Bong homes these days have small spaces which you can design minimally with a little innovation. And the best way to add that much-needed openness to the room is by adding lighting fixtures. Each small and big corner of the room calls for a different type of lighting. A professional designer can pose the appropriate lighting for your much asked Bengali room decoration. Lighting becomes important for proper room decor, as dark and clumsy corners can reduce the visual space of the room. While a well-lit room can add to the vibe.    
4. Planned And Organized Storage Is The Key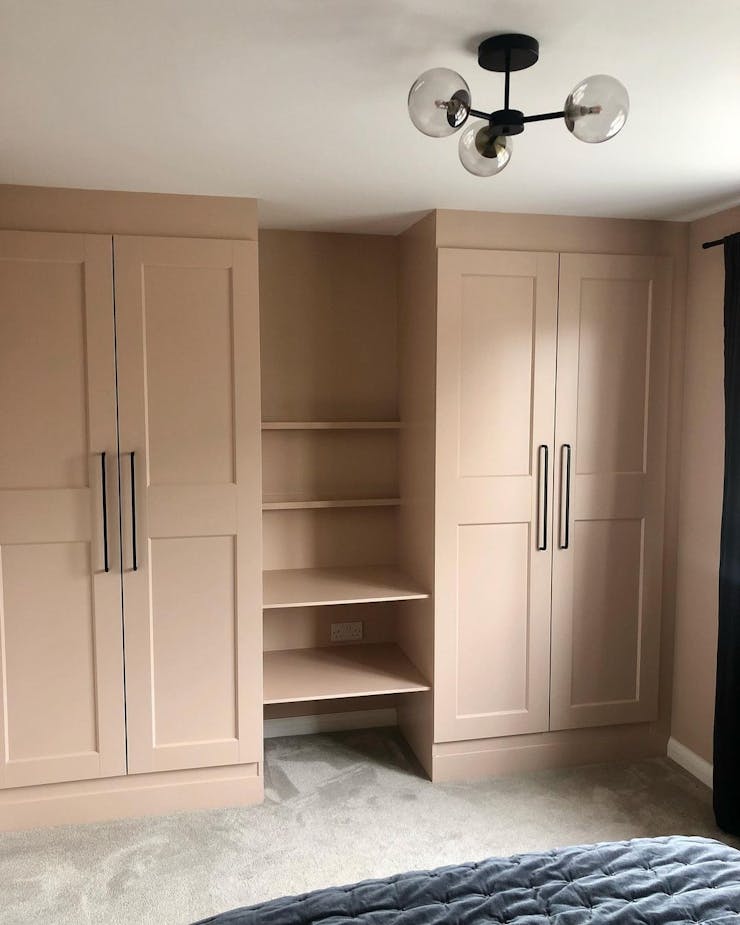 Rooms like the bedroom or the kitchen have beds, chairs and tables set mostly towards the centre of the entire space. This often creates a lot of difficulty in organizing and storing goods, without hampering the remaining floor space. And Bengali homes are known for their possession of innumerable small and big utilities. Modern Bengali homes have well adapted to the concept of modular wardrobes, and cabinets into their Bengali room decoration. This has very skillfully arranged ample space for storage, even in small houses, and still leaves a lot of space to move around.
5. Focus On The Aesthetics Of A Bengali Room Decoration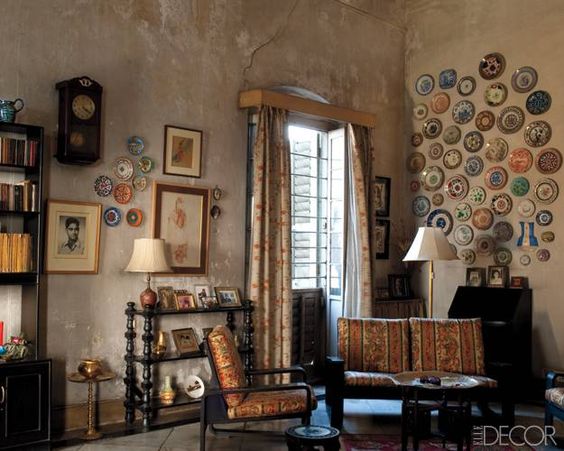 Known as one of the most artistic and intellectual communities of mankind, Bengalis are avid lovers of books and are extremely appreciative of art. And this thing is very evident from the meaningful and thoughtful display of various art forms all throughout different nooks and corners of a typical Bengali home. Legendary art forms like the Kalighat paintings or other modern art forms like Jamini Roy styles have all been born in Bengal. And apart from that, exclusive craft works of Kasa brass or terra cotta are some staples of a quintessential Bengali room decoration. Apart from this Bing homes like to use antique pieces like old clocks, gramophones, telephones as their Bengali home decor items. 
6. Add Colours To The Vibe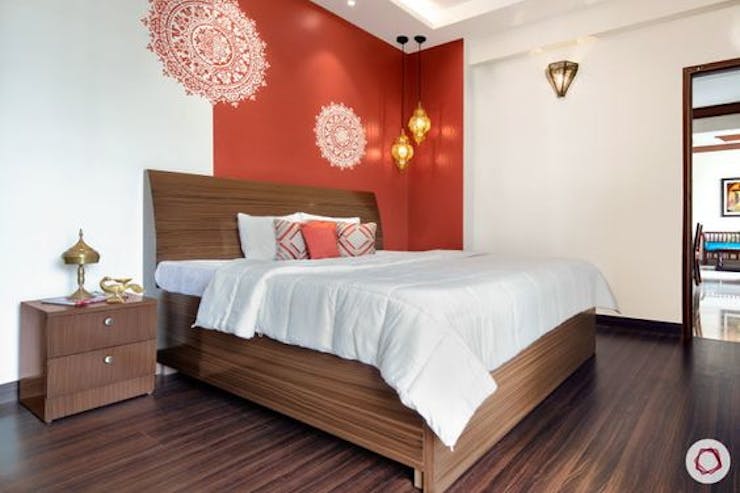 Of a very sophisticated and simplistic taste, Bengali homes are known for using subtle and meaningful colour schemes to their Bengali room decoration. However, being the home to the city of joy, Bengali homes are indeed very joyful places to stay in. The effect of colour on moods is well understood by Bengali interior designers. So besides keeping it light, for sophisticated, the colour schemes of bong homes are made bright also. This gives them a classy yet quirky vibe, to each room. In fact, in modern times, Wall art is gaining popularity among home renovators in Bengal. This enhances the traditional Bengali house design. 
7. Add Some Wicker Furniture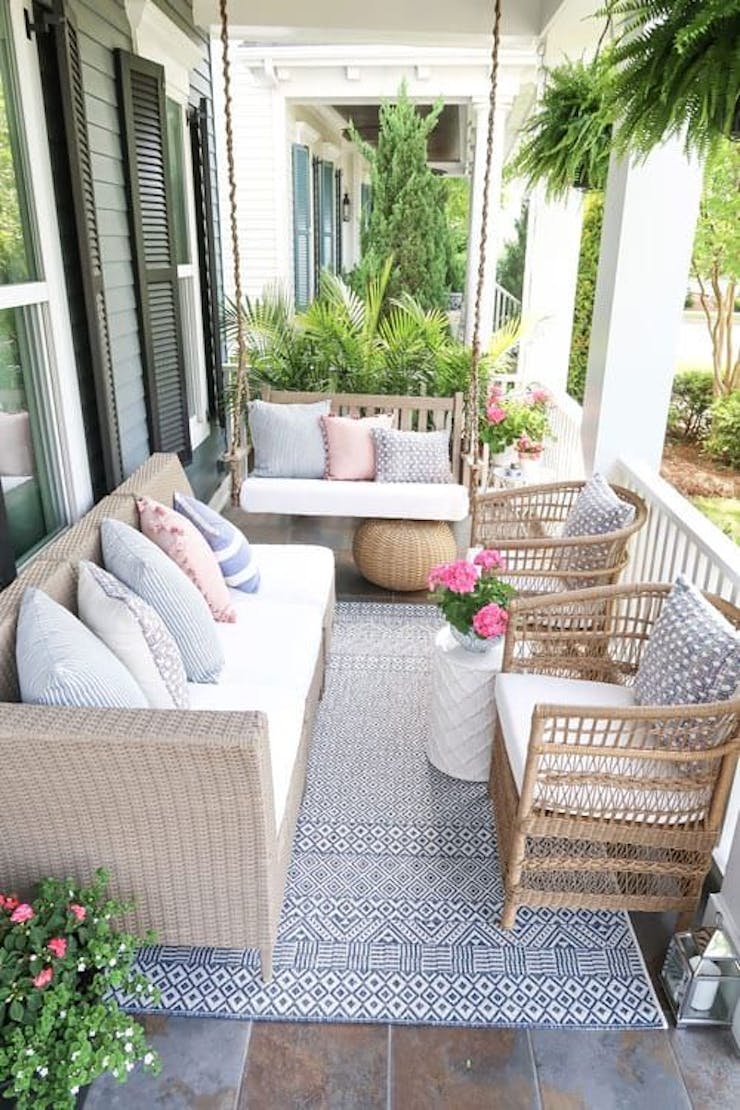 This is yet another speciality of Bengali home interiors. Lightweight cane furniture has been a very common item of Bengali home decor. These effortful craftworks have been a staple for decorating maybe your balcony, or in the living room as well.  
8. Mirror For Surreal Bengali Room Decoration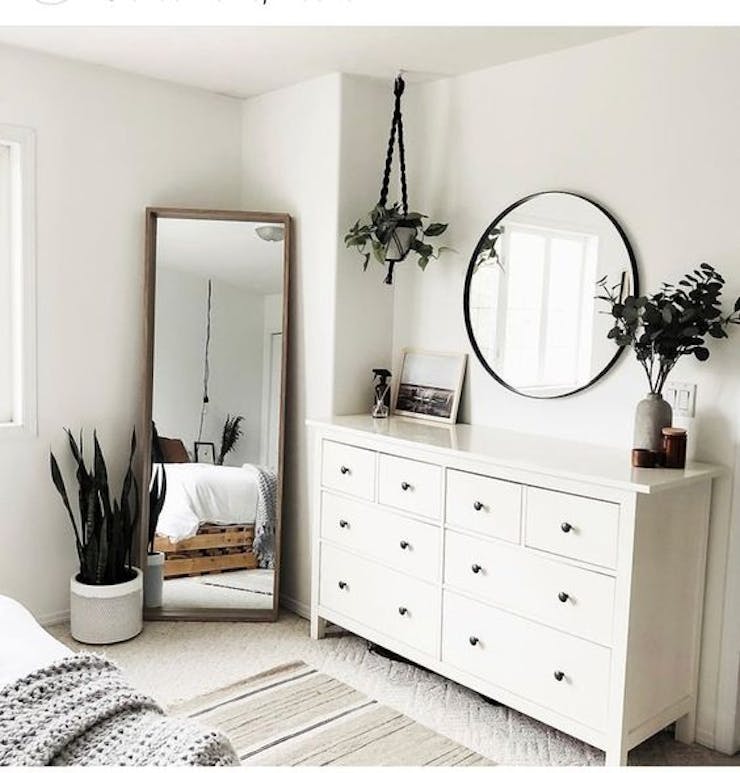 Mirrors have always been a great accessory for traditional Bengali house architecture. It not only opens up the visual space but also makes the room feel well lit. If you place a mirror just perpendicular to a window, it makes it look as if there is another window. Hence, make the room look much spacious and airy. Mirrors are almost the trump card to make the best out of even small Bengali Room Decoration. 
Have an Query? Get free Quotation