Bengali home decor interior design ideas [2021]
Nik And Nish Of Bengali Interior Design
Every household has a story to tell. And when it comes to a Bengali home decor, each corner of the home has something to share through its decoration. A quintessential Bengali home can be spotted with beautiful and elegant wooden furniture, subtle draperies. Moreover, interior designers in West Bengal incorporate a lot of artistic and aesthetic elements to a Bengali Interior Design. Be it through the colour schemes, or the smallest details!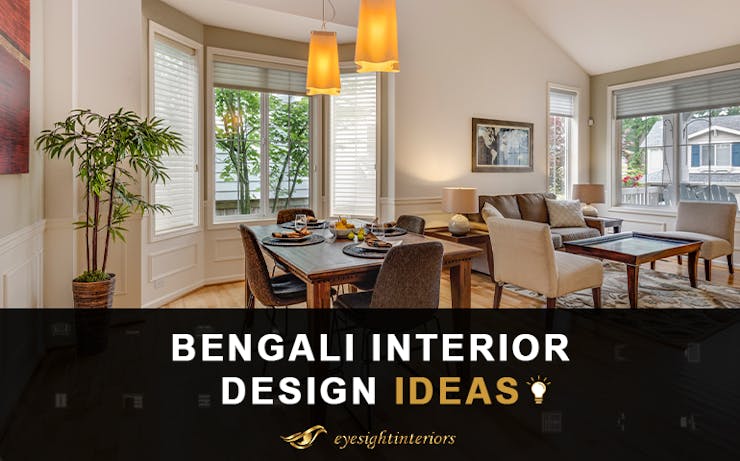 Interior design that is influenced by a certain place, similar to themed decor, may give every home a unique, subjective feel. This composition encapsulates the culture, way of life, and art of that particular region. Being a Bengali, I have grown up with a special corner in my heart for Bengali style interior design. The stunning woodwork, antique showpieces, and fabrics are some aspects that make traditional bengali home decorations so special and to use that type of interior to your house, you should hire a professional interior designer.
If you enjoy Bengali art and antiquities, you may use these .
Aesthetic pieces to add a touch of Bengali home decor
Wooden Furniture
The majority of Bengali homes are beautifully furnished with heavy wooden furniture by the best interior designer in kolkata. They are used especially in the indoors or the semi-open areas. Dark-polished wood is used in bengali house interior design. Couch settings, diwans, seats, desks, cabinets, beds, doors, and citadels are usually made out of the wood. Although teak and rosewood are commonly used in Bengali homes, you can choose wood that is indigenous to the place you stay.
Draperies
Kantha embroidery is said to be one of India's oldest varieties of embroidery. Previously, women made comforters, wraps, and bed covers by layering saris and stitching them in the Kantha style. Kantha embroidery is still popular among the locals. Kantha-stitched duvets, cushions, runners, and more will add a splash of colour to your house. They'll undoubtedly carry a touch of Bengal with them.
Art
The experimental art movement during the British Raj in the early years of the twentieth century, influenced many artists. This also helped them to express themselves freely. Bengal has produced great artists since the time. And it is fair enough to assume that the majority of Bengalis are passionate and have great taste in all things related to art. In the Bengali town of Kalighat, brightly coloured Kalighat paintings appeared. These pieces depict deities, legendary characters, and put up the essence of everyday life. Both traditional and modern paintings are important in many Bengali house interior. Yet, folk art can effectively transcend any type of indoor space with Bengali flavour.
Terra-cotta
Ornamental decor pieces and home accessories made of terra-cotta are a favourite of bengali interior design.  Certain pieces can give flair to your décor while reflecting the unique personality of Bengali house designs. Urns, wall coverings, showpieces, terracotta pots, tapestries, are some examples.
Cane Goodies
Cane furniture is specifically built for use Garden furniture. However, you may find cane stools called 'Mora' used for Bengali traditional interior design. Baskets, wall hangings, lampshades, and lamp stands are among the other items that can very commonly be found adorning a 'Bongo- grihokon'. Try to find these Cane goodies the next time you visit a traditional Bengali home; I guarantee you'll spot at least one in the living room, balcony, or study. Wicker chairs come in a variety of materials, including cane, rattan, and willow.
Mirrors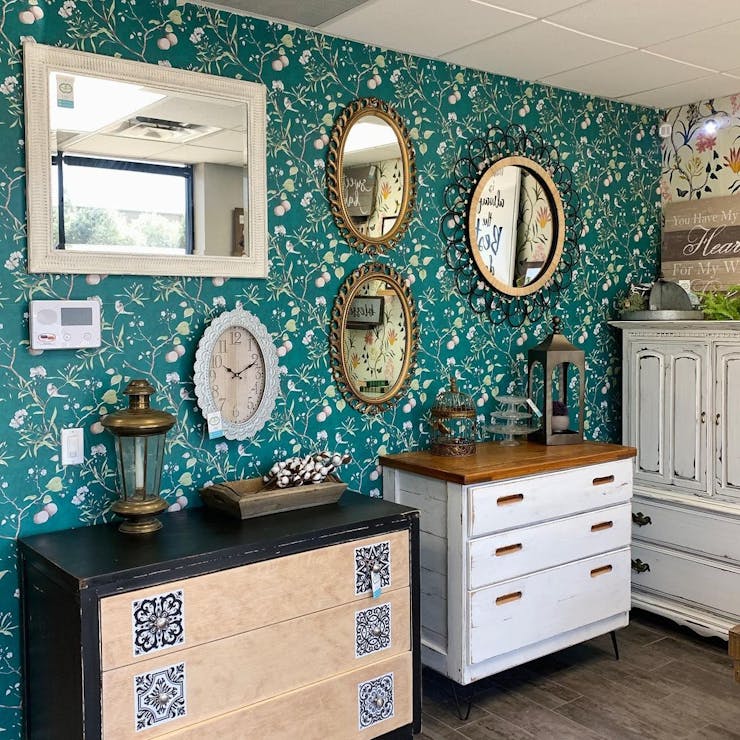 Mirrors are a fantastic tool to make your living room appear larger. They will leave an indelible impression. Mirrors are used to generate optical illusions and visual gimmicks. The reflected light makes your room appear larger and more spacious than it really is. When mirrors are placed close to windows, it appears like the room has an extra window. Mirrors are the trump card for making the best out of small-area design since they are both enchanting and cost-effective.
Mementos
As lovers of Tradition, many Bengalis enjoy filling their homes with mementos. Antique pieces, souvenirs from travels, and unique showpieces reflect their bong flair.
You may use up some ancient pieces like clocks, old radios, vintage picture frames and other mementos to display a hint of bengalines . This would not only give your interiors a soulful appeal, but it will also give you a flavour of Bengali living.
Now let us seek some inspiration on how u can 
Use these objects into your bengali interior design
Living Room
This aesthetic living room decor can be a perfect example of the usage of coloured fabrics, patterns and plants into the lining space. 
Many bengali households have large hall like spaces to house the drawing cum dining spaces. The usage of antique looking furniture in this space does add to the serenity and grandeur of the space.
And how about this elegant minimalistic living space? I can totally feel the leisurely vibe seeing this picture. And the beautiful wall hanging behind surely adds to the beauty.
Bedroom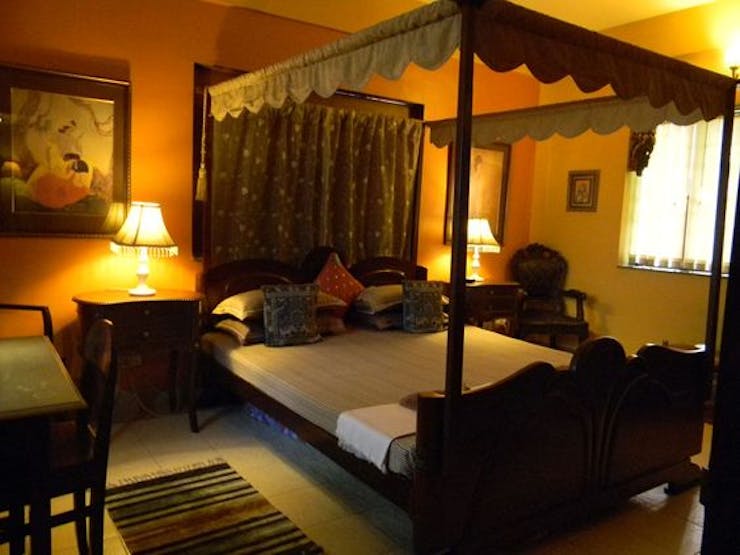 Sturdy wooden furniture, subtle couloured walls, and light cotton curtains feature a typical bengali bedroom.
If you are looking for a bengali traditional interior design for your bedroom, you may seek inspiration from this. The design of the shegun wood bed is atypical to old bengali households.  
If you are to set up for a small rental bedroom, this minimalistic setup can be a cozy and cost effective alternative.
Veranda
Balconies and long corridors have been a staple part of traditional bengali architecture. This influences the taste of decorating the balconies of modern houses today.
You may consider making a sitting arrangement in your balconies with some minimalist wooden furniture.
Using cane swings can also be an excellent choice to amp your veranda up.
Learning from these ideas, and using your artistic aptitude you may design your home. However, you may always count on professionals to give your home a bengali interior design.
Have an Query? Get free Quotation