Top 10 Bengali Bedroom Interior Design Ideas You Need To Know
Importance of Bedroom Interior Design
We all know how the size of rooms or the floor spaces of conventional homes has reduced with time. This is a result of the growth in the population of the city. With all this evolution, there has been a significant change in how one of the best interior designing company in Kolkata, Eyesight interiors perceive the to-dos of a spectacular Bengali bedroom design.
Interior designing today is all about making even the smallest of spaces feel spacious enough. So that they cater to our needs in terms of living, storing our belongings, and performing our day-to-day work.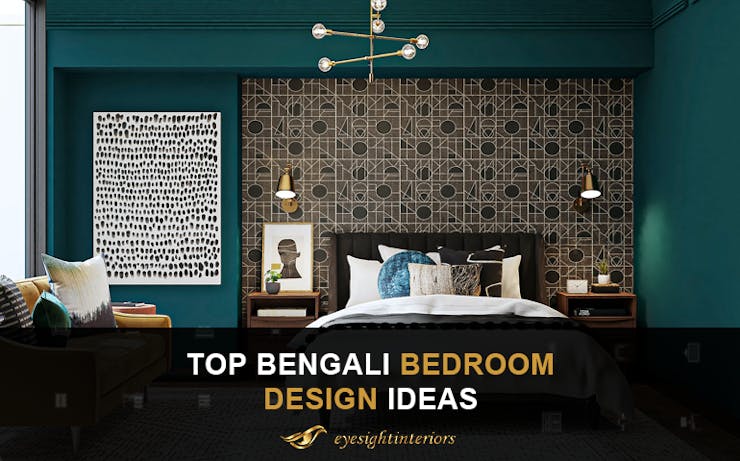 Wouldn't you prefer to add to the visual space of your tiny modern bedroom design?
Here are 
10 Ways How To Do Your Bengali Bedroom Design
1. Set The Curtains Higher.
2. Minimalist Furniture Works Like Magic.
3. A Well Lit Bengali Bedroom Design.
4. Well, Planned And Ample Storage.
5. Place A Big Carpet.
6. Use Convertible Furnitures.
7. Play With Mirrors.
8. Get Your Shades Right!
9. Use Local Fabric Art.
10. Accommodate Those Showpieces.
How? here we go!
1. Set The Curtains Higher.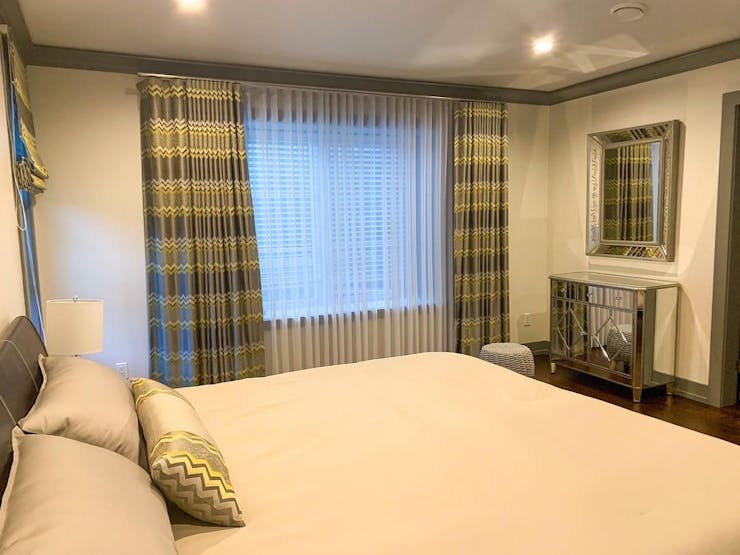 In order to add to the spaciousness of the Bengali room decoration, hang the curtains a little higher than the original window height. This creates an illusion of enlarging the windows. This, in turn, makes the room appear bigger and illuminates the space. And what's better than those warm sunlight lighting up your entire room in the day. In modern times, especially when the space available for a living in Kolkata has significantly reduced with the ever-growing population. 
Recommended: 12 Best Bedroom Colour Schemes and Combination Ideas [2021]
2. Minimalist Furniture Works Like Magic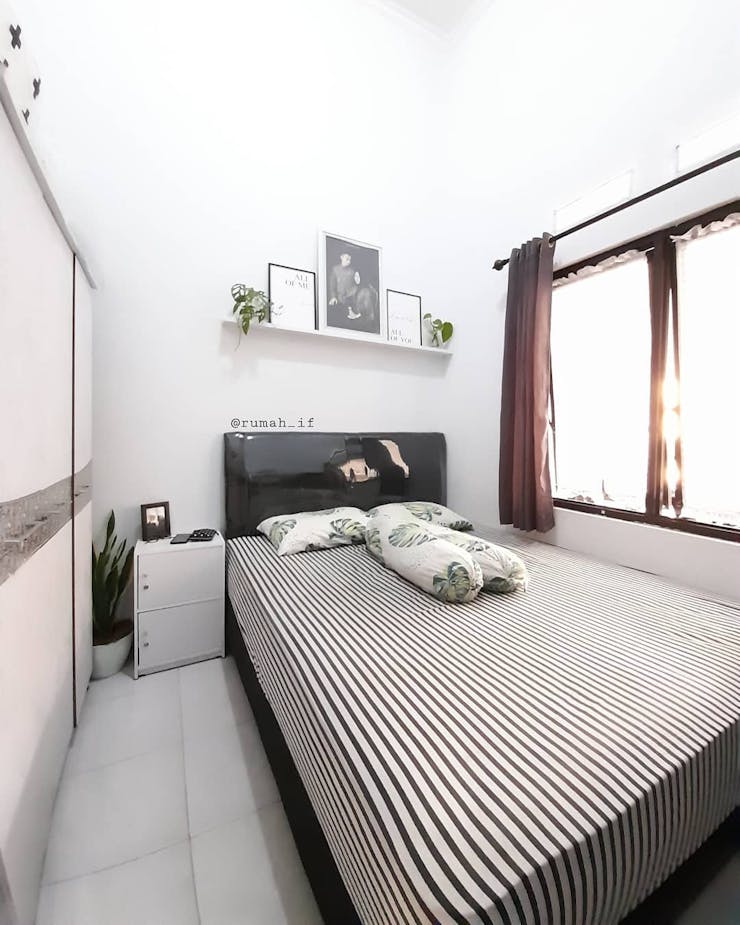 So one of the biggest perks of a minimalist Bengali interior design is that it costs you way less money. And adding to it is the option to save some extra floor space. A minimalist bedroom interior design enables better functionality and simplicity of the formation because of clear, efficient and categorized volumes of spaces. You shall be able to enjoy an open, spacious and light space. Moreover, a simplistic design adds to the sophistication and the overall aesthetic of the bedroom as well.
3. A Well Lit Bengali Bedroom Design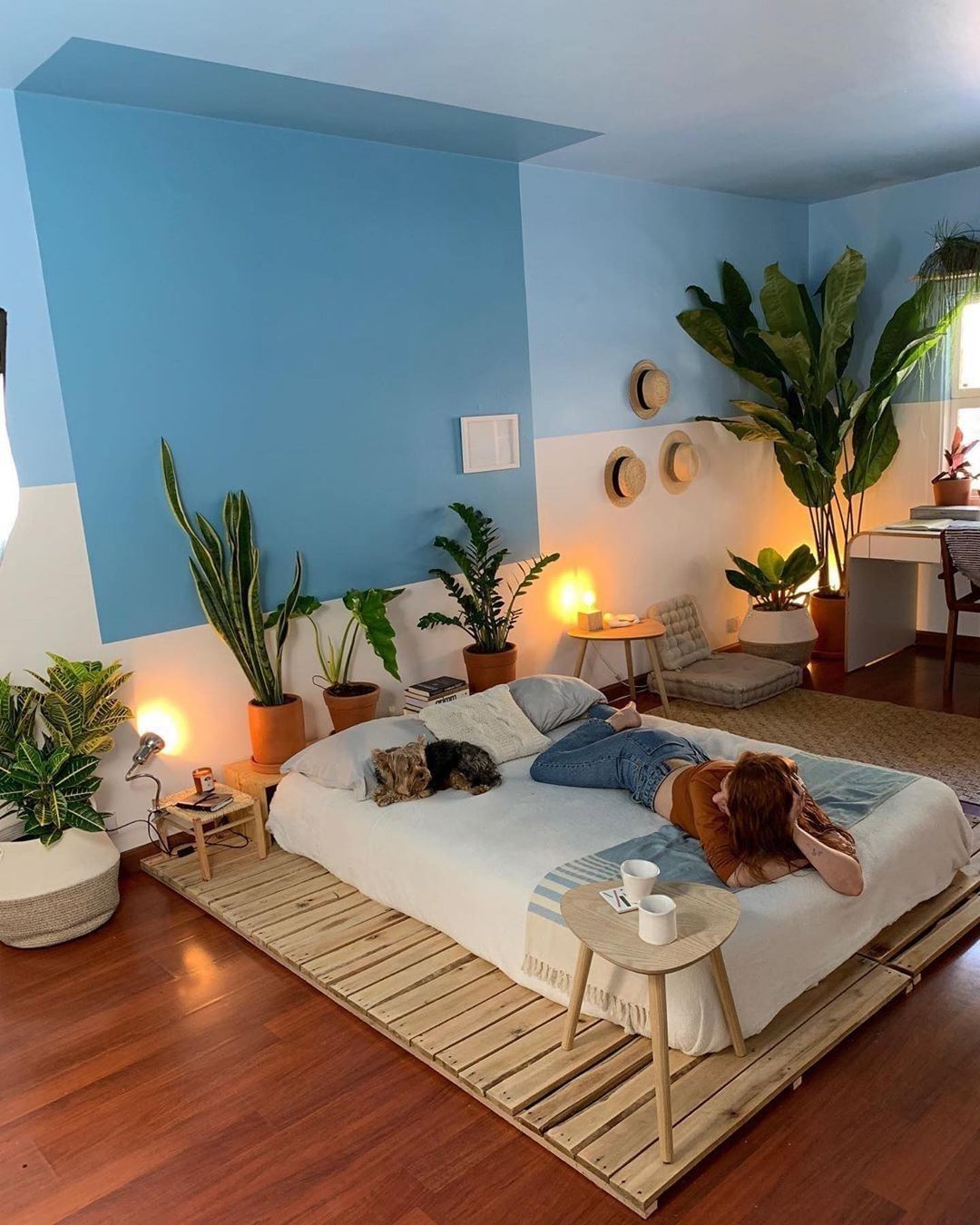 Imagine a very brightly lit room, that barely allows you to fall asleep. Also, imagine a very dark room that creeps the sleep out of your mind. Neither of them seems desirable right? So getting proper lighting fixtures for your bedroom is indeed important. It helps you get that perfect night snooze. But apart from sleeping, you are very likely to be using your bedroom for dressing up And this does need proper lighting. Hence it is important to fix some dim and bright lights at the different corners of your stylish bedroom interiors.
4. Well, Planned And Ample Storage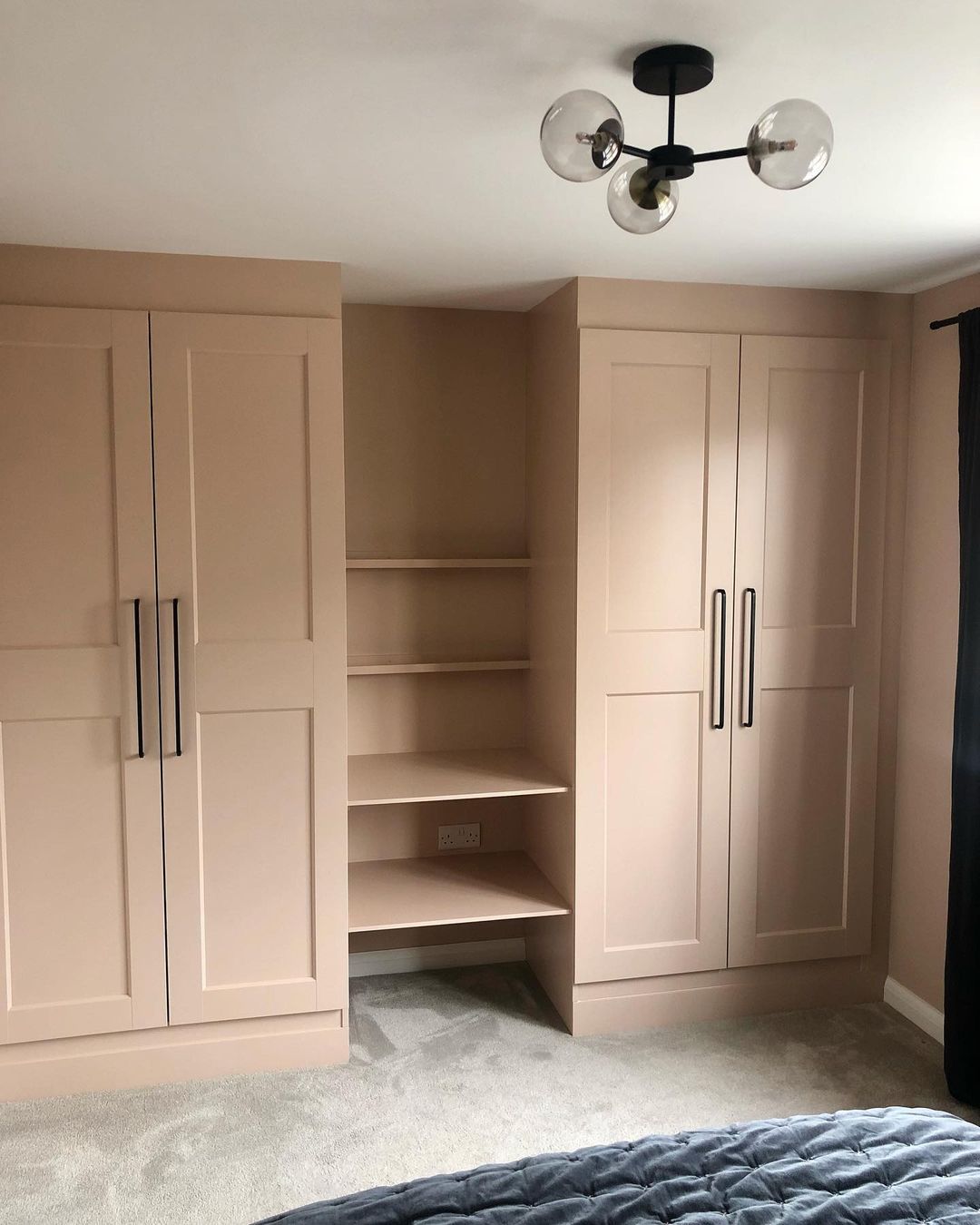 Being a Bengali you must have literally grown seeing mothers having a huge Godrej Almirah which stored almost the entire world😛! However, the modernization of traditional Bengali bedroom design, has made the wall-mounted cupboards a very common element of a modern Bengali bedroom design. So for the Bengali interior design of a bedroom, you should plan and get enough storage in your bedroom to accommodate everything you need to store in your room.
5. Place A Big Carpet.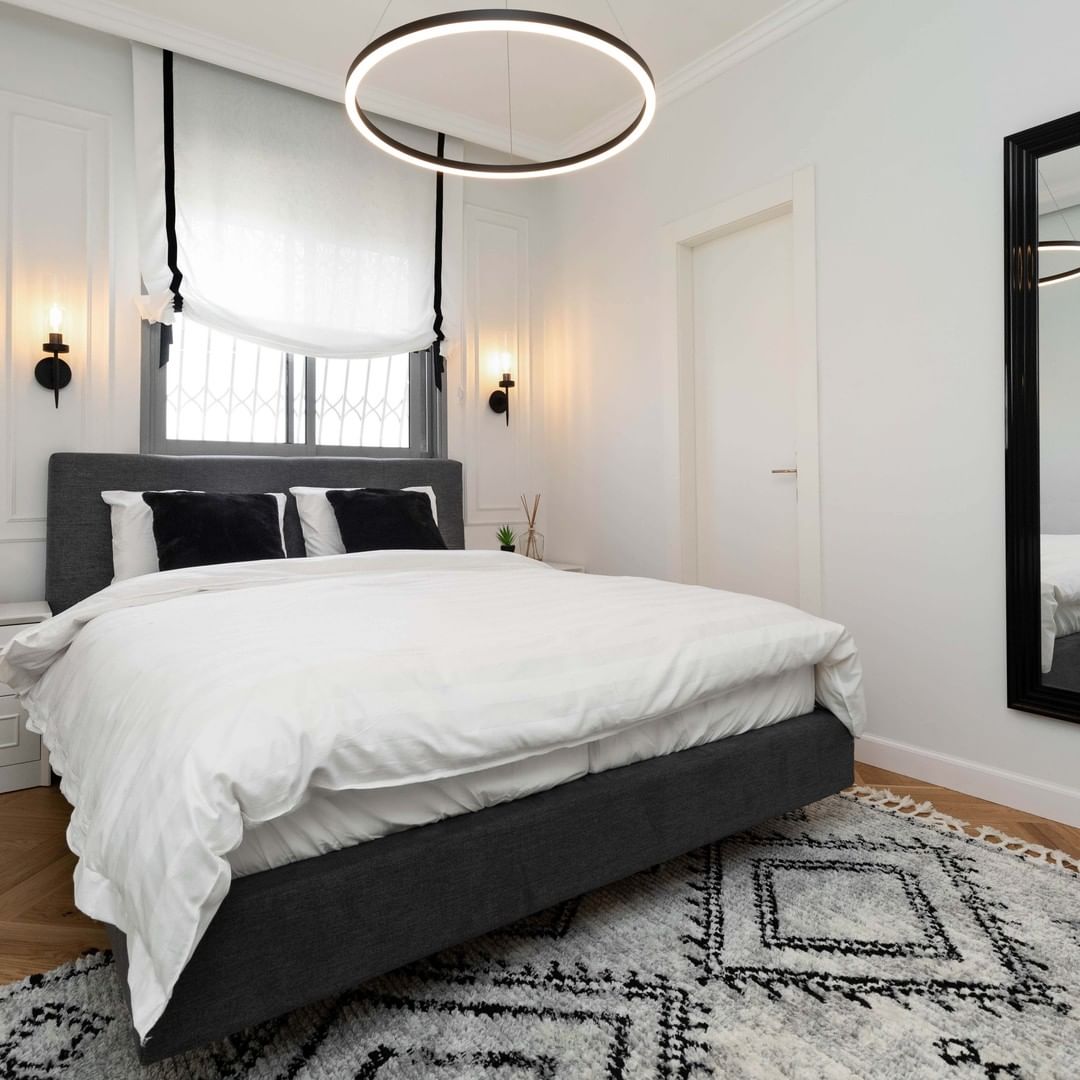 The way you decorate or present the floor of your bedroom has a lot to do with acing or messing up the look of your Bedroom. Best interior designer in Kolkata gives emphasis on the presentation of the floor. They very well understand what an important role flooring plays in overall designed space. So even if you aren't very much willing to spend a lot of money on expensive flooring, you may get the help of carpets or floor rugs. A large rug can be placed cleverly to give a definition to the colour of the floor.
6. Use Convertible Furniture.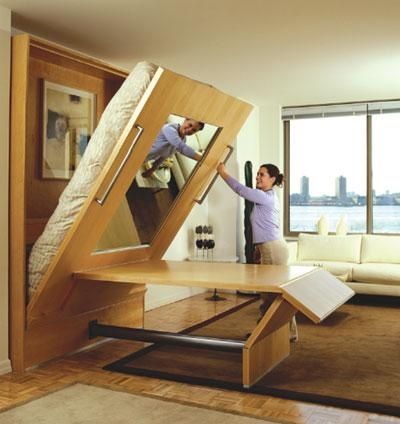 Due to the ever-growing population of the city of joy, top interior designers in Kolkata have adapted to adding multifunctional furniture to their client's Bengali interior. Most of the time, especially during the remote working phase, we have to adjust our workspaces into our bedrooms only. In such cases, we may incorporate multipurpose furniture items into our room space and save that extra space from getting cluttered.
7. Play With Mirrors In Your Bengali Bedroom Interior Design.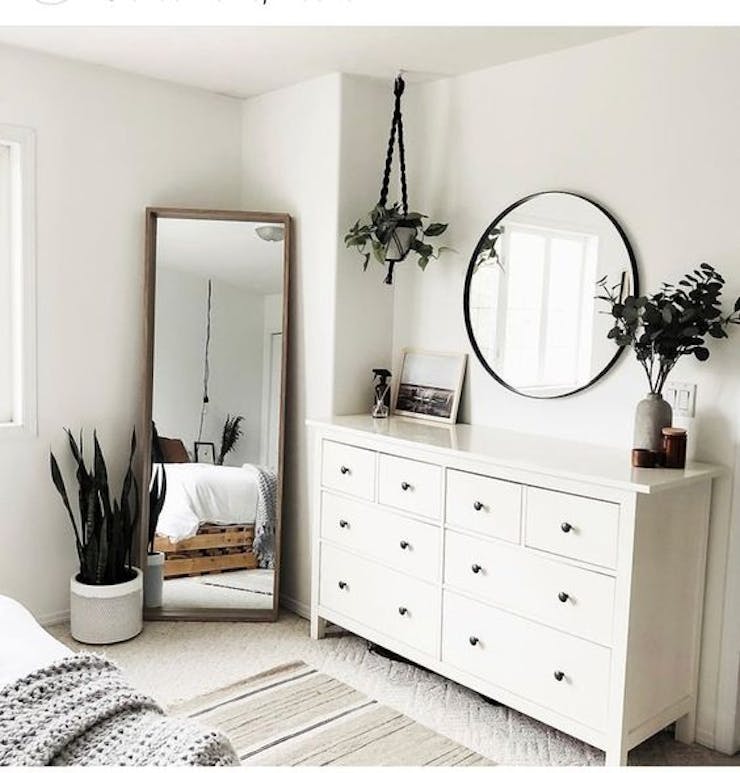 Mirrors have been known to visually open up and enlarge small spaces. Place mirrors intelligently at different corners of your Bengali bedroom design to make your modern Bengali apartment bedroom appear larger. Skilled all know how to use mirrors to make your bedroom appear bigger. Besides, who doesn't want that big full-size mirror to get a quick look at how the new outfit suits you?
8. Get The Shades Right Of Your Bengali Bedroom Design!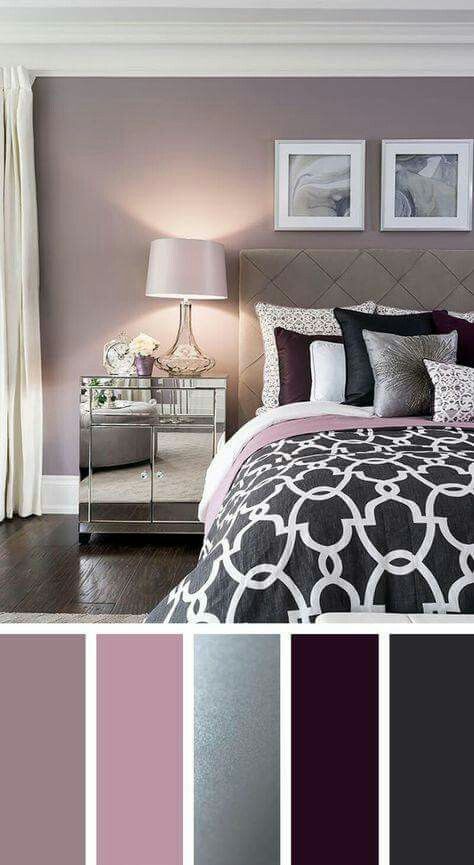 Even if it's a minimally decorated home, you are sure to get to see some eye-soothing colour combinations for the walls of a bengali bedroom. And it is a very well-known fact that the colour scheme of the space can set the vibe of the room to a great extent. Top interior designers in Kolkata know that warm tones like red, yellow and orange can add an energetic vibe to the room. Whereas muted tones can create a relaxing ambiance. So consult your designer now for the best possible colour schemes for your space.
9. Use Local Fabric Art.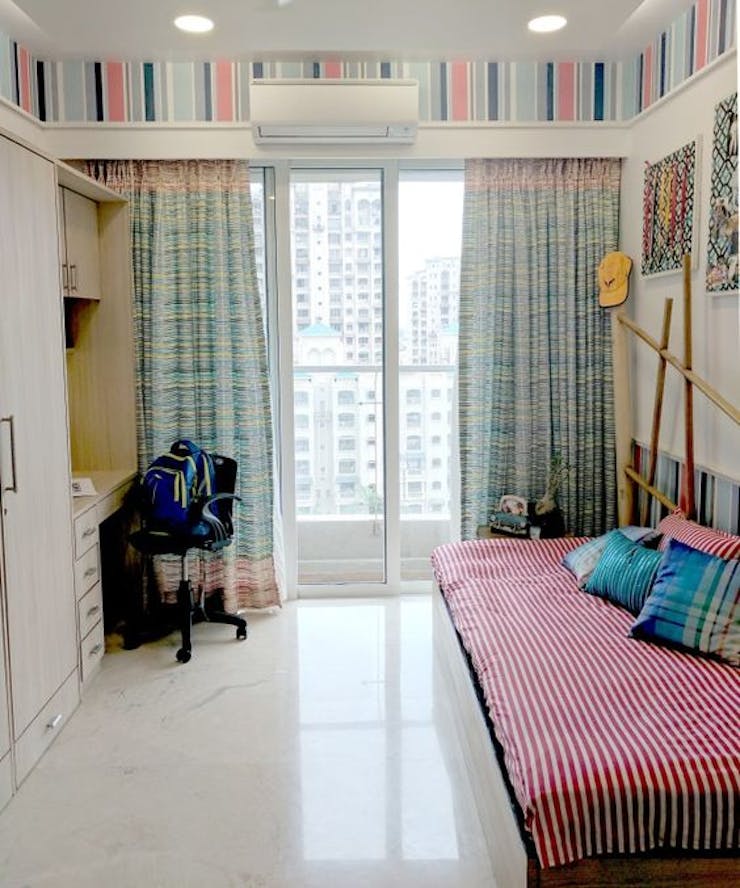 You can add that much-needed bengali aesthetic to your bedroom space with the use of simple bengali craft fabrics for your curtains, bed covers and wall hangings. Bengali fabric works are well known for their sophisticated and tasteful designs all over the world. Ask your interior designers in west Bengal, to add a touch of local Fabric art to your Bengali bedroom design.
10. Accommodate Those Showpieces.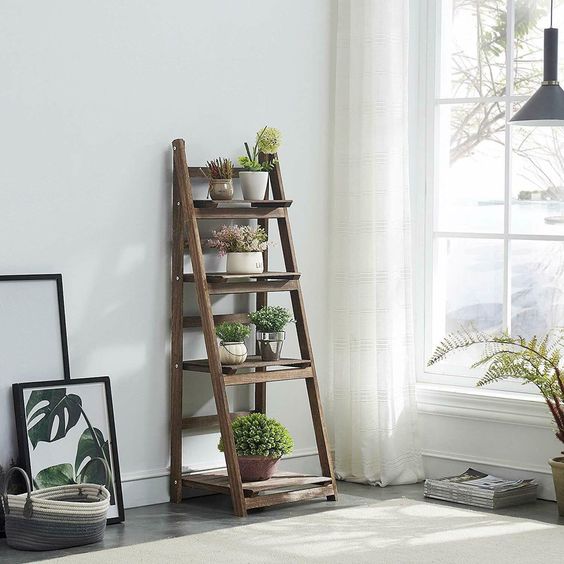 Not just the curtains and fabrics, but Bong homes are popular for the unique and tasteful showpieces they display on the showcases of their drawing room and bedrooms. You are sure to find the Bengali households aesthetically decorated with tits and bits. Either they're some antique belongings of their family, or the beautiful showpieces they collect from their Darjeeling-Puri trips! Try incorporating maybe an antique watch, or the shell trinkets, or maybe an old decorated lantern to your Bengali bedroom design. indoor plants shall also work wonders!
Have an Query? Get free Quotation