Top 8 Tips And Tricks For Balcony Interior Design In Kolkata [2021]
Get The Perfect Balcony Interior Design In Kolkata
Be it soaking in the vibe outside the four walls, or chit-chatting with your significant other, over a cup of coffee, or having that little kitchen garden in your tiny apartment. We all know how useful a balcony can get. But will it be the same if it is all cluttered or devoid of proper planning? No right? The best interior designing company in Kolkata shall help you to take care of the little details that can turn your balcony from flat to Fab!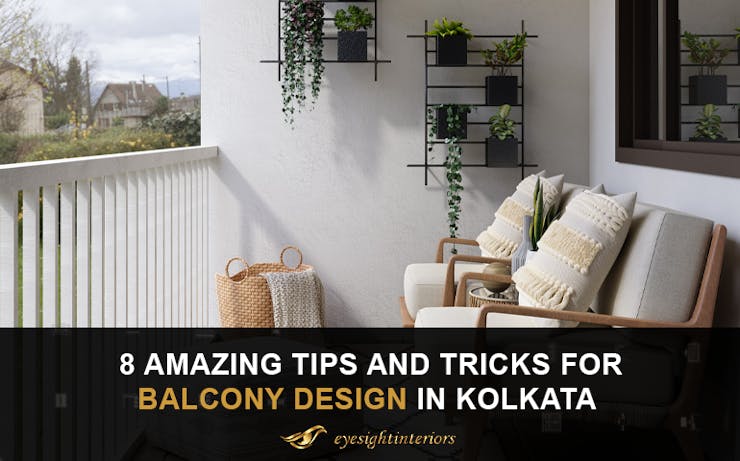 Here are some of the tricks through which the best interior designer in Kolkata, Eyesight Interiors can 
Magically transform your balcony design in Kolkata from drab to Damn!
Bring A Piece Of Your Backyard With Carpet Lawns.
Do Not Forget to Add Some More Greens With The Planters
The Blinds To Block The Scorching Heat.
Quirky Seaters To Take A Chill Pill.
Balcony Gardening For Curbing Some Expenses!
Swings To Build A Retreat.
Transparent Railing For The Infinity Vibe!
Terrace Spa For Your Date Night!
Apart from adding that extra space to your simple square space, there are a number of things that make the balcony add value to your home! 
The first thing that came to my mind was to use it as seating for the guests at my house party.
You may spend some time chillaxing with a cup of hot coffee early in the morning or during a small break from your work-from-home day.
You may also get a peak of the Sun, snow, rain, and Jhora pata around you. I'm sure that`s one of the few spaces to hang outdoors in the quarantine days now.
You may again build a tavern for your plant babies for them to play in the sunshine.
We`re sure that you have been realizing the importance of the balcony space in your apartment or duplex since the past one and a half years now. The series of never-ending lockdown cycles are leaving no option but the balconies for you to get a feel of going out!
So we thought why not share some ways in which you can build a wonderland out of even the smallest balconies!
1. Bring A Piece Of Your Backyard With Carpet Lawns.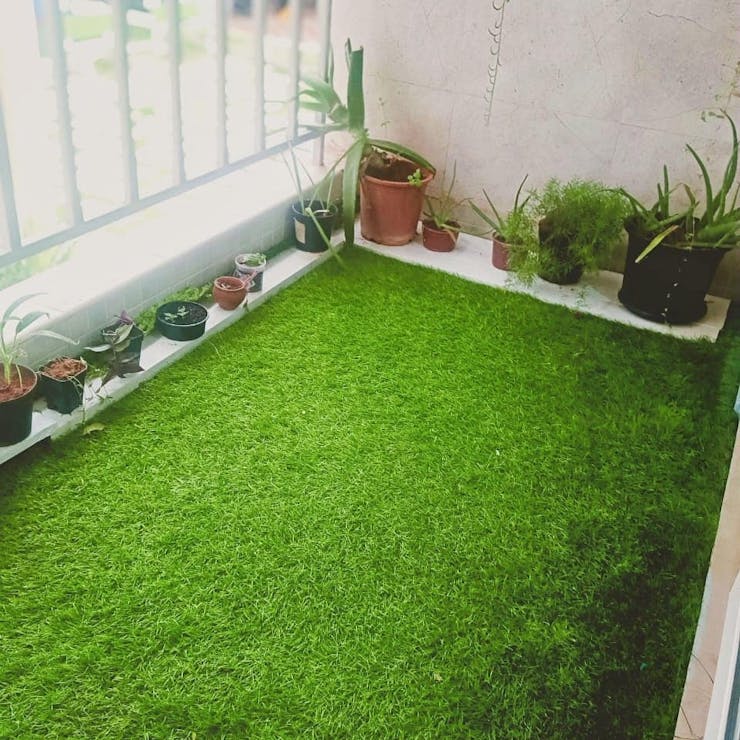 No matter how small your balcony is, you can never go wrong with making a lawn-like setup using some faux grass, carpet, or even Lawn tiles! This brings in a feel of sophistication and contemporary vibes to your balcony. The lush green grasses add life to your confined balcony space. Good quality of faux grass might seem to be costly enough. But needing to replace the cheaper once over and over again, shall cost you way more in the long run!
2. Do Not Forget to Add Some More Greens With The Planters
No worries if you have got a narrow balcony space. It's very obvious for you to avoid blocking the floor space. Fortunately, the Hanging planter situation can come to your rescue. They shall be hanging from the ceilings and arch of your balcony, and would barely stop your motion passage. Be it the colourful plastic ones, a ceramic pot or the earthen tubs, as long as it keeps your plants alive, and hands sturdily, you`re good to go!
3. The Blinds To Block The Scorching Heat.
Even before the concept of interior designers in west Bengal, balcony design in Kolkata had the concept of blinds to it. Simple minimalistic cane blinds also known as Khorkhori in bengali can make a cool space for you to chill in the summer, or maybe get some privacy from the outsiders! Just draw the blinds, and enjoy your semi-outdoor time out on your balconies. Just browse the market and get the type of blind from many, which is perfect for you!
4. Quirky Seaters To Take A Chill Pill.
Your balcony is that part of the house which doesn't need to match the interiors of your entire house. So you have the full freedom to decorate and use any type of furnishing for this space. In fact, you can also go for a best out of waste theme by reusing wooden boxes and crates to make seating arrangements in your balcony design ideas. This can be a very quirky, trendy, and sustainable alternative for you. Or go for any other simple seating for you to sip a cup of coffee or read some book.
5. Balcony Gardening For Curbing Some Expenses!
You must have heard your mom rant about how expensive dhaniya patta has become, or how the greengrocer refused to give the fao lemon and chillies, or the hybrid tomatoes are spoiling the taste of her special chicken curry! So why not utilize your balcony space to grow some herbs, fruits, and little veggies? This will surely make your mom happy, as she can show a thenga to the vegetable vendor who disappointed her. Plus, it will save you some money on buying a lemon, coriander, and chilies.
6. Swings To Build A Retreat.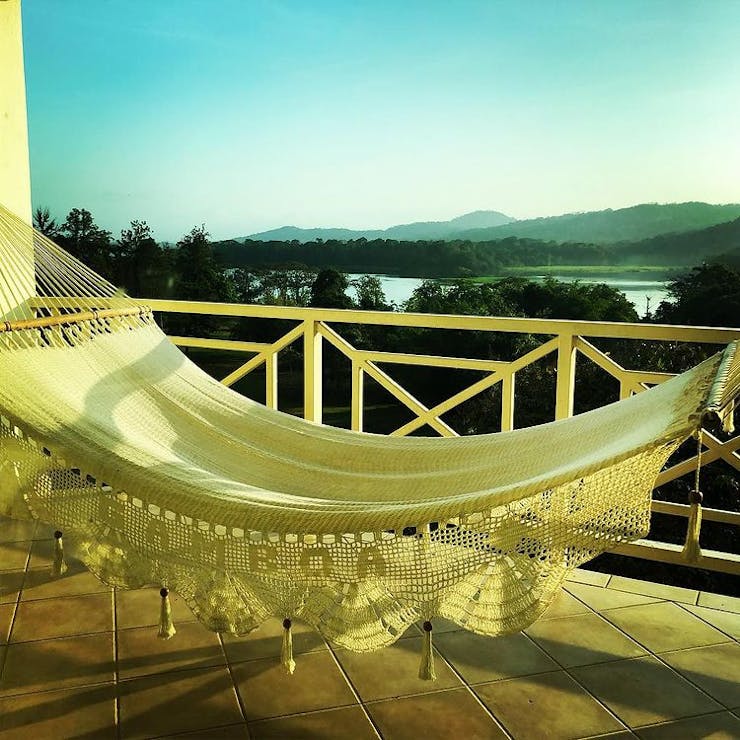 Ever thought of spending a booze night watching stars and vibing with your favourite music? We would like to further enhance this idea of yours with a cozy swing or hammock that chills you to the next level. Moreover, the swing can also be a favourite pastime in the balcony design kolkata for your little munchkin, especially in the COVID situation, when sending them out to play shivers your soul!
7. Transparent Railing For The Infinity Vibe!
The transparent rails to your balcony may add that infinity feel to your space. And if you are lucky enough to have a home beside the river or in the hills, or maybe at the topmost floor of a skyscraper this type of balcony design with glass can just add to the ambiance of your balcony. You would totally be enjoying the view of the horizon. The beautiful naked sunsets and rises shall be your visual meal! A mystique and simple front balcony design house.
8. Terrace Spa For Your Date Night!
A date night, some red wine, a jacuzzi in the terrace space that opens a view into the river, or maybe your lush private garden. Sounds perfect right? This would look even more perfect if you allow us to design a spa in your private balcony and terrace area. Might be thinking that this may not be a very apt balcony design in Kolkata. But trust us, even if it isn't quite possible for a front balcony design, our team of experts shall make this work out for you.
We are always just a call away!
Have an Query? Get free Quotation