Interior Designers in West Bengal
Interior Designing is our passion and that makes the difference.
Eyesight Interiors is the Best Interior Designer in Kolkata offering a wide range of affordable interior designing services. Our interior decoration services include Home Decor, Home Interior Design, Kitchen Interior Design, Bathroom Interior Design, Floor Interior Design, Interior and Exterior. We strive to build a strong client relationship based on trust, commitment and integrity. Trust is the foundation of any client/architect relationship. Your success and value rely on your being able to trust us to deal with any situation (project process).
Be it any residential, corporate or commercial interior decor services in Kolkata, Eyesight Interiors is the best option. We offer customized designing solutions based on your specific needs and your budget. We have a highly efficient team of interior decor professionals who provide complete solutions starting from idea to execution for all your interior decor needs. The best part about our services is that they are all very affordable. We are very particular about our service standards and always ensure timely delivery of all our projects.
When we make a value proposition, we deliver, and promise to provide a top interior design consulting experience with an impressive client service throughout. So, we always look to add value to the client's trust in us.
Contact Us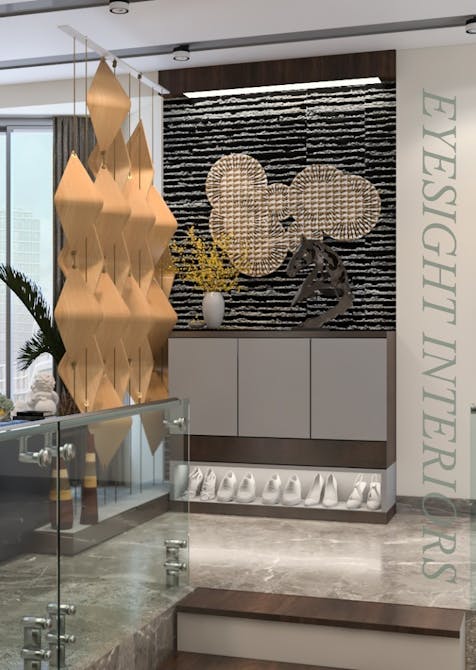 FEATURES WE PROVIDE
Why Eyesight Interiors is the Best Interior designer in Kolkata
COMPLETE SOLUTION
Right from designing to executions, we offer end to end solutions.
24X7 SUPPORT
Once you have availed our services, we will be there to help you at any point of time, be it day or night.
LOTS OF DESIGNS
As satisfaction of our clients is our topmost aim, we shower them with number of designs to choose from.
QUALITY WORK
Our Talented And Highly Professional Interior Designers Can Transform Your Dream Into A Real Home.
5 Benefits Of Hiring Best Interior Designer In Kolkata
Experienced: A designer can give you a professional assessment of your situation, which will lead to a solid plan of action. Designers are highly trained professionals, they don't believe in "it's ugly but it works." They are educated and highly experienced.
Save Money And Time: It might sound strange that hiring an interior designer would save you money since you have the additional fee of the designer, however, think of them as the wedding planners of the home or office. Designers provide an executive role to many of the other professions involved in making your dream home a reality - much like a wedding planner's job is to take care of the photographers, caterers, and hosts at your wedding. 
Wide Availability Of Resources: A good interior designer will have an extensive contact list of reliable and trustworthy companies. By crowning these resources designers can help to make your space look more collected, unique, and pulled together. An interior designer can take care of this for you.
The Latest Trends: Your interior designer not only makes sure your home is visually appealing but also trending, with design elements that won't look dated in just a few short years. If you have decided to build a home tailored uniquely to you, you want to make sure you get close to the cutting edge.
The WOW Factor: Designers can help to give you the "wow" factor you've been looking for. They are trained to think differently, spatially, and to see an overall picture that normal people often cannot. Hopefully, now you can understand the point of view that an interior designer is a major asset to your home building team.
After knowing all the benefits would you consider hiring interior designers in west Bengal next time you remodel, buy a home, renovate your office? If yes then consult us, we've been in the interior business long enough to understand exactly how important interior design is.
Learn More
Have an Query? Get free Quotation